MUSIC ZONE
Album of the month
Pearl Jam—Pearl Jam (Sony & BMG)
Saurabh & Gaurav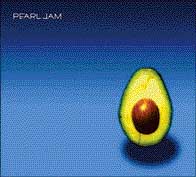 Pearl Jam's new self-titled album lives up to the high anticipation built up before its release. The themes of action and engagement are dominant on Pearl Jam, and not only in the lyrics — as musically too it's among the band's most aggressive efforts. The first five tracks on Pearl Jam come fast and furious. Blistering drums and guitars build to a ferocious peak on lead single World Wide Suicide, the disc's most explicit anti-war anthem. Vedder growls and barks about ''medals on a wooden mantel next to a handsome face/ that the president took for granted/ writing checks that others pay." The new album shows the political side of Pearl Jam. The album hits fever pitch when Vedder bawls, "Now you got both sides claiming killing in God's name/ But God is nowhere to be found, conveniently".
Life Wasted is vintage Jam, featuring Eddie Vedder growling wordy verses over Stone Gossard's speedy AC/DC-style riff leading to instantly memorable chorus. Concise, focused and crisp, it's a great addition to the band's increasingly rich catalogue.
Best track: World Wide Suicide
Worst track: Marker In The Sand
Mary J. Blige—Breakthrough (Universal)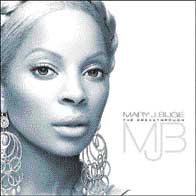 After nearly a decade and a half, Mary J. Blige's title as the Queen of Hip-Hop Soul has gone pretty much unchallenged. With her latest album, The Breakthrough, Blige takes a change in the musical direction. The album's first two-thirds is so well paced that the eleventh track seems to come around before you can catch your breath. From the jubilant opening track, No One Will Do, to the melodic lead single, Be Without You, Blige revels in the unconditional love that her husband has brought to her life. The musical palette is a blend of contemporary Kanye West–style productions and classic mid-tempo soul. What truly makes the album a joy is Blige's confessional lyrics. The songs where she speaks frankly about her life are the most memorable and elevate the album above most contemporary soul. The haunting Take Me As I Am finds the singer completely at one with who she has become: "Yes she's confident/ This is not the end/ Ask me how I know/ 'Cause she is me/ So take me as I am/ Or nothing at all." Blige's version of U2's One isn't just a remake but a reinvention. When she pointedly sings Did I disappoint you? she makes the song more personal than Bono did. Overall, The Breakthrough is one of Blige's finest studio albums.
Best track: Be Without You
Worst track: I'm Going Down
Rating: ****
Tool—10,000 Days (Sony & BMG)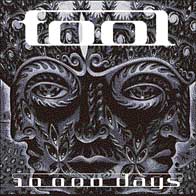 With the group's sixth album, 10,000 Days, Tool continues to reinvent itself through lyric-heavy, passionate songs. Perhaps that's why 10,000 Days reminds one more of their previous album Lateralus, and less of earlier works like Undertow. Opening with Vicarious, a song dominated by radio friendly overtones, 10,000 Days moves through every mood and disposition present in every other Tool album. The album's first epic is the loose groove that turns up on a couple of tracks; first on Jambi, ahead of the guitar solo, and then later on The Pot. The second is the aggressive directness of Keenan's lyrics. The album's tour de force turns out to be the mellowest epic the band has pulled off till date, as Wings For Marie (Pt 1) combines for a lengthy 17-minute ode to Keenan's late mother. The keyboard-laced Rosetta Stone has a lava-like progression, oozing forward menacingly much like the title track from Lateralus. The album is easily the most complete and most mature masterpiece by Tool.
Best track: Right In Two
Worst track: Planet Caranan
Rating: ***
Hydra—The Famous Unknown (Muse)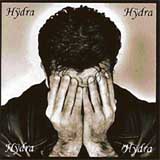 Some of you may remember Hydra for releasing an album called Rock Experience in 1996. Apparently back then the band peddled music in a very nineties-like Prog-Metal style. One that brought comparisons to the likes of Dream Theater and Magellan. Now move forward eight years and a lot has changed in the Hydra waters. The Famous Unknown sees the band waving goodbye to progressive rock, with 11 tracks featuring an acoustic duet between vocalist Sébastien Dénarié and guitarist Pascal Lemoine. Dénarié's vocals are mostly in a lower range, where a certain richness to his voice shines through. However the presence of a pretty strong accent does make it rather hard to make out the words, which rather spoils the effect of a story-based acoustic album. The spoken intro and the opening to Giggles and Tears are passable. The more memorable moments come with the downbeat tone of Morning Part2, the strong chorus and interesting rhythms of 1914, Dear Mum and Dad and This White Coat. The Unknown Soldier, which closes the album, stands up well to the acoustic songs written by the likes of The Levellers.
Best track: Am I Still Alive?
Worst track: Giggles and Tears
Rating: **