SHORT TAKES
Folk tales & soldiers' heartbeats
Randeep Wadehra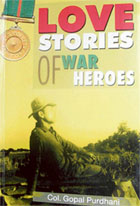 Love Stories of War Heroes
by Col Gopal Purdhani
Sterling, N. Delhi. Pages: x+155. Price: Rs 100
Love dwells in places strange as well as mundane. Nothing can be more mundane than a human heart. But what if that human heart belongs to a soldier who is giving battle to enemy and death both? Suddenly, the quality of love soars. It is this heightened sentiment that runs through the pages of this book.
With the 1965 war as backdrop, Purdhani's stories throb with love – the dangerously delusional, the noble, the unrequited as also the consummated. Whether it is the sadness of Brigadier Bally or the pain in Sakkhi's heart shrouded in chirpy behaviour, one gets involved in the narratives. Great read.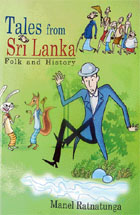 Tales from Sri Lanka
by Manel Ratnatunga
Sterling, N. Delhi. Pages: 207. Price: Rs 250
Folktales fascinate. They entertain and educate us about different cultures around the world. In this fabulous collection of Sri Lankan stories one finds the Birbal/ Tenaliraman like character in Andare. Only, he is more of a jester, but his ripostes are sharp and sobering. Some of the stories explain the reasons behind the naming of certain historical/religious landmarks dotting the isle.
Tales like A Lion in Love, Two Crabs, etc remind you of Jatak Katha and Panchtantra. But as you read on you realise that Sri Lanka has a distinct literary idiom that vividly portrays its unique history, culture and worldview. Children as well as grown-ups will enjoy this delightful anthology and benefit from it too.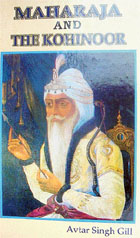 Maharaja and the Kohinoor
by Avtar Singh Gill
Jaswant Printers, Ludhiana. Pages: 128 + Annexure. Price: Rs 150
In history, Ranjit Singh was the only Sikh sovereign who deserved the title of 'Maharaja'. He not only managed to unite various Sikh chieftains under his leadership but also extended his sway over an area that remained unmatched by any other Sikh ruler.
Gill has given a vivid account of the Maharaja's life and times, his even-handed approach towards various religions, his administrative acumen and the fact that he dealt with the rising British Empire on equal terms. Illustrations, photographs, and the details of his family tree in the annexure add to the book's value as a research source.