Where is the script?
In Bollywood, writing has taken a backseat to other aspects of filmmaking, says Shakuntala Rao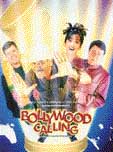 'Hindi films are best when unwritten'
In Nagesh Kukunoor's film, Bollywood Calling, the producer (played with understated hilarity by Om Puri) hires an American actor to play the lead in his yet untitled film. The actor arrives in India, shows up at the set and asks to see the script. What follows in the film is a cat-and-mouse game between the actor and his search for a script. Ultimately, he reconciles to the fact that "Hindi films are best when unwritten." Though fictional, is director Kukunoor's depiction the true status of scriptwriting in Hindi film industry?
It is not uncommon to find many Hindi films not credit anyone for screenplay writing. Farookh Dhondy, well-known novelist and screenplay writer for such films as Kisna and Mangal Pandey, writes of his own experience when asked by Subhash Ghai to pen one of his films, "Social acquaintances would ask me if I was a storywriter, screenplay writer, scriptwriter or the dialogue writer? I hadn't grasped the distinctions. I replied I didn't know which one I was but that Mr Ghai had supplied a story and a chart of one-liners on whose logic and drama I would write the screenplay, the dialogues, action, scene number and all." Dhondy recounts his experience when, as the shooting of the film continues, Ghai never asks for a`A0script, nor makes any references to the script Dhondy does write.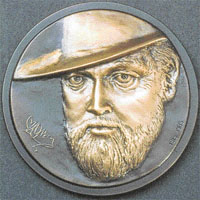 Orson Welles the great American filmmaker who defined the vocabulary of contemporary cinema
Unlike Bollywood, one particular group whose work is fundamental to the machinery of Hollywood is its writers. "These writers," says Jorja Prover in her book No One Knows their Name: Screenwriters in Hollywood, "reside in an occupational purgatory, somewhere between celebrity and anonymity." They possess neither recognisable names nor faces, yet they compose an elite, playing an integral role in Hollywood structure, indirectly influencing American and international culture. Their work is rarely preserved intact, but they are largely credited and understood to be the originators of plots, characters, and themes that endure in one form or another.
In Bollywood, writing has gradually taken a backseat to other aspects of filmmaking. With the exception of Salim-Javed duo, most Indians would be hard-pressed to remember the name of a single screenplay writer. The process of writing itself has gone through some changes in recent history. Tejaswini Ganti, author of Bollywood: A guidebook to popular Hindi cinema, says, "Many contemporary Bollywood screenwriters first write their scripts in English and then translate the dialogues themselves into Hindi or work with a dialogue writer who is more proficient in the language." This reliance on English is a recent phenomenon and also signals a shift in the writers' background. In the earlier decades of Hindi cinema, screenwriters were often Hindi or Urdu poets, playwrights, or novelists who supported their literary endeavours by working in the film industry. Today, the majority of screenwriters do not have any literary backgrounds, English or Hindi.
Orson Welles, great American filmmaker who defined the vocabulary of contemporary cinema, once said, "The writer should have the first and the last word in filmmaking, the only better alternative being the writer-director but the stress is on the first word." Without real writers, Bollywood lurches from one secondhand dramatic furniture to another, one plagiarism of a Hollywood story to another.