Brilliant tale of growing up
Deepika Gurdev
Black Swan Green
David Mitchell. Sceptre. Pages 304. Rs 622.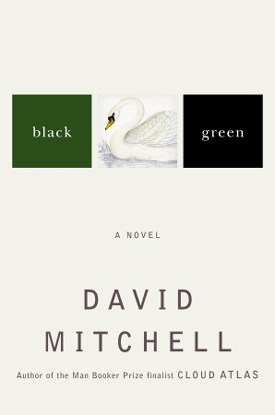 EVEN if you are not into coming of age tales, you would do well to pick this up. It is a literary master piece, handled so much differently from David Mitchell's earlier works, Ghostwritten, number9dream and the spell-binding Cloud Atlas.
Through the life of 13-year-old Jason Taylor, you are transported to a little village in Worcestershire. The year is 1982 around the time of the Falklands war. The story is that of a boy coming to grips with his adolescence and that of his family that appears to be on the cusp of collapse.
Through one year in the life of Jason, you realise that while the setting may be that of a sleepy town, the unfolding events are anything but. There is England in the time of the dying Cold War.
Jason's life as it unfolds is marked by several firsts—first smoke, first kiss, first deaths, meeting the first Gypsies and a whole lot more. Then there are the expected bullies who compound Jason's stammer. The poet in him who emerges slowly but surely, despite setbacks like these:
"Mum warned me to stop being a Clever Little Schoolboy. I should've shut up but I pointed out that Dad never makes her eat melon (which she hates) and Mum never makes Dad eat garlic (which he hates). She went ape and sent me to my room. When Dad got back I got a lecture about my arrogance. No pocket money that week, either."
Another part about Hemingway's Old Man and the Sea is bound to bring on a smile on even the harshest readers:
"But it's just about an old guy catching a monster sardine. If Americans cry at that they'll cry at anything."
Beyond family, school, books, bullies, poems, politics Black Swan Green is so much of everything that each one of us has dealt with at some point in our lives. Though it needs a genius narrator like Mitchell to tell it all in one book. Right from start to end, this is one spell binding ride that Mitchell fans are bound to revisit.
Even if you aren't familiar with Mitchell's work, this could turn out to be a great starting point. There are no stories within stories, the characters are clearly drawn and the story is quite simply —one to remember.