Back of the book
The Brief History of the Dead
by Kevin Brockmeier John Murray £3 6.90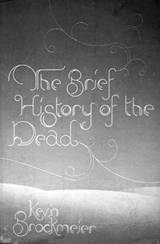 TIME is running out for Laura Byrd. Three weeks ago she and her colleagues found themselves alone in one of the coldest, most remote places on earth. The others set out in search of help, and now Laura realises that they are not coming back. So she gathers her remaining supplies and sets out on an extraordinary journey.
Meanwhile in another city, more and more people arrive every day. Each has a different story to tell, but their accounts have one thing in common — it was their final journey. For this is the city of the dead. And the link between this city and Laura's journey lies at the heart of Kevin Brockmeier's novel.
The Brief History of the Dead tells a story about our lives — about our place in the world, our connections with each other, and what happens to us all after our deaths.
Debts of Dishonour: The Return of Imogen Quy
by Jill Paton Walsh Hodder and Stoughton Pages 284. £3 6.90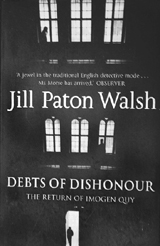 Imogen Quy is one of the most original creations in modern crime fiction. Now her creator Jill Paton Walsh has written a new detective story about the deceptively down-to earth college nurse at St Agatha's College. Cambridge—the heiress-apparent to Harriet Vane and Miss Marple.
Hoping to attract a generous endowment, St Agatha's invites the fabulously wealthy Sir Julius Farran to dine. The evening is a disaster for everyone but Imogen Quy: Farran invites her to come and work for him.
She declines, but when Farran dies, suddenly and shockingly, she has to look into it. His death left a large hole in his company accounts that could mean financial ruin for St Agatha's.
To save her college, Imogen starts to cast her cool eye over the financier's heirs, employees and enemies. What is right about the death of Sir Julius? What is wrong about it? And why did it happen? After all, her name rhymes with why...
Imogen Quy first appeared in The Wyndham Case and A Piece of Justice, which was shortlisted for the Crime Writers' Association Gold Dagger Award.