Sow the seeds of a productive career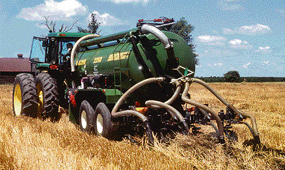 Sunit Dhawan
Agriculture, said to be the backbone of a country's economy, is vital to sustainable growth and development. More so in a country like ours, in which a majority of population lives in villages and is chiefly dependent upon agricultural income for its survival. On the other hand, the fast decreasing size of land-holdings, coupled with ever-increasing cost of farm inputs, have pushed the farmers into a vicious debt circle. Besides, unfavourable weather conditions, growing crop diseases and hazards of excessive use of chemical fertilisers, pesticides and insecticides also threaten the farming community. Agriculture being considered a loss-making venture has become a cause of concern.

Careercature
Sandeep Joshi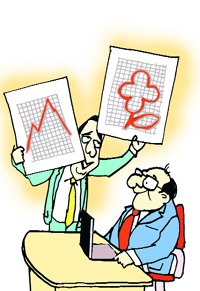 Sir, which chart would you like to hang in the boardroom?

Course chat
"SEZs promise new vistas to farm scientists"
Agriculture education faces many challenges in the times to come, says Dr D.C.Gupta, Dean, College of Agriculture, Haryana Agricultural University, Hisar. Excerpts from an interview:

Bits & bytes
'Krissh', Mittal Steel make it to B-school classrooms
The success of Mittal Steel in taking over Arcelor to become the world's largest steel producer and the box-office hit 'Krissh' starring Hrithik Roshan has driven the Indian Institute of Management (IIM) in Indore to teach their business models as case studies to budding managers.

Smart Skills
Working for the needy
Usha Albuquerque
There was a time when social work was not considered a serious career. Long regarded as a low-paying though soul-satisfying profession concentrating on the under-privileged in society, social work has today broken free from these shackles.

Career Hotline
Robotics the right choice
Pervin Malhotra
Q I want to pursue a career in artificial intelligence programming (robotics). What courses should I pursue and what are the prospects in India?