NRI funda for homeland
Basking in glory, non-resident Indians want to return wee bit of sunshine to their native land not just by opening offices, but by changing the work-attitude of so many resident professionals, in the 60th year of Independence, says Saurabh Malik


Doctor with a difference
Sachin Tendulkar's doctor was here. No ordinary doctor this, as you can well imagine. He has, after all, riding on him (albeit vicariously!) the hopes and dreams of an entire nation pondering deeply on the Master Blaster's tenuous 'State of Health'! But Dr Anant Joshi, Orthopaedic Surgeon with a specialisation in Arthroscopy, Sports Medicine and Fitness Management, comes across as breezily sporty (a badminton player at the university level, he swims, cycles and scuba-dives) as the sportspeople (think P. T. Usha, Dhanraj Pillai et al) he treats.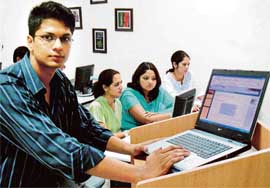 Mover 'n' shaker
It's August and still sweltering. As sunbeams bounce off the skies and begin frolicking on the city environs, every building seems to light up. Standing tall among this cluster is a 2040 square feet laboratory-cum-institute. Perched on the 2nd floor of Swastic Vihar, Mansa Devi Complex, this Wi-Fi lab's brimming with 20 enthusiasts. Amidst the crackling bustle of this classroom sits Kunal Dixit—a young teacher. Totally disconnected from the hushed hubbub of his students, even disconnected from his own self. For, all he's connected with is his work—Bio informatics.
Midnight lollies
It's about 10.30 pm. As the dusk softly gathers the day into its arms, the city seems to fade away into a numb darkness. Ominous monsoon clouds looming over the horizon seem thickening this blanket of darkness are the. But just when it seems like the city's going into a deep slumber, there's a sudden outburst of activity.
Rotis that roll into the mouth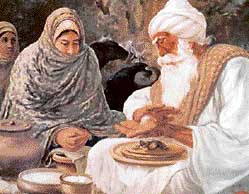 Want to give into the temptation of something hot 'n' spicy? Go desi and satiate your huger pang with lip- smacking roties. Missi roti, which every Punjabi loves, is prepared with besan and flour, something that reminds you of makki ki roti. Ajwain and finely chopped onion with green chilli increase its taste. Flour is added to the dough. Try out Missi roti in Hotel Taj. "We add a dash of turmeric powder for some tinge and it has proved to be quite a hit with our customers," says Dhan Singh, Chef of the Taj. Khasta (crispy) roti, another favourite item in the Punjabi dish, is the crusty and crunchy variety, which can be munched any time. Semolina is added to make it crispy. Baked in tandoor, it tastes good with vegetables. You can try it out at home too. Add semolina in besan and knead with gee, it and have delicious roti to soothe your rumbling stomach. Khasta roti, akin to kachori, is popular among children.
Bon Appetit
Corny concoctions
I wonder what the delicious corn-cob did wrong for the derogatory 'corny' to be derived from it. I also wonder what it is about the sight and fragrance of roasting bhuttas that makes even the most stuck-up homo sapiens apply brakes and wait patiently, watching the chosen ones spitting and sputtering over the glowing charcoal pile. At times like these, we suffer total amnesia, throwing hygiene and caution to the winds, overlooking the grubby fingers rotating the hot cobs around while smearing blackened lemon halves across the blistered pearls. If you enact this outside Debenhams on Oxford Street, they would not taste half as good. The roadside dust, adding to the final flavour, would be conspicuous by its absence!

Plant a bulb
Bulbs require well-rained soil and plenty of light. The minimum light hours required are four to five, so choose your spot well. As Chandigarh has clayey soil, lighten it with sand, moss or powdered, dry leaves and sterilisd cow dung. All these make the soil porous.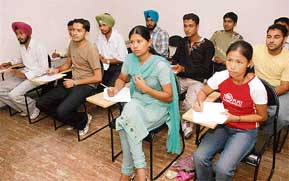 Climbing the IELTS ladder
IELTS, the International English Language Testing System, is an examination of intellect and understanding. It's not a runway victory, which anyone can have. No doubt, luck has a crucial part to play but one can't keep waiting for the fickle deity called good luck. Its better to believe that there is no substitute to hard work and put in one's best for clearing this exam. No doubt, many students are burning midnight oil for clearing IELTS. KiranBir of Patiala is staying as a paying guest in Chandigarh, in a hope to clear IELTS. He says, " This examination is not difficult but can only be cleared if you are good at English."
COOL STUFF
A click of perfection
Sony India today unveiled its first Digital Single Lens Reflex (D-SLR) camera, a100 under the a (pronounced "alpha") brand. The name 'a' represents the highest level of quality, as well as a new beginning for Sony. The a100 combines advanced SLR features with technologies that broaden users' creative possibilities while assuring superior results for it audience of amateurs and families.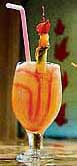 Juicy tales
Conquer the fizz, cuddle the juice! Calorie-beater and health-booster, fruit in its many avatars is a dieter's delight, a health-fiend's best friend and a food junkie's tooth sweetener! And preening and priming the good word (fruit!) is Orchards Bagicha in Sector 8, Panchkula. No verdant garden this but yes, the fruit is ripe and fresh for picking for this is a one-stop shop of juices and shakes, salads and creams in the most agreeable permutations and combinations. Think papaya shake or a small glass of ghia or karela juice to refresh your beleaguered digestion or perhaps a Kiwi thingamajig, if exotic is your path!
FILM & FASHION
Phone tapping goes on
It seems that the heir to the British throne Prince Charles is not the only one whose phone conversations have been tapped, for stars Keira Knightley and Hugh Grant are reportedly keeping him company in the illegal phone hacking scandal in the UK. Journalist Clive Goodman, the Royal Editor for the News of the World newspaper, who is said to be involved in tapping phones at Prince Charles' London home Clarence House, has been charged with eight counts of illegally intercepting telephone voicemail messages at between January 3 and May 30.
Shiamak's game begins
The whole of Bollywood at the snap of his fingers. His bio-data lists even his height and the colour of his eyes and hair. It mentions his skills as "singer, actor, dancer, choreographer, director, music composer and lyricist." To which Shimak Davar has now added the tag of a jury member along with Mast Mast girl Urmila Matondkar of Sahara One 's new reality show Superstars.
Making music a child's play
Sushant Sharma, an upcoming Chandigarh-based music composer, always nursed a dream of creating a different kind of music. And his dream is slowly being realised in the form of musical scores for the children's educational audio-visual aids. In fact, the young maestro has virtually made the music a child's play if his track record is any indication. Till now, the musician has scored music for over 30 cassettes, CDs and DVDs for children brought out by the Golden Ball music company of the musicologist Dr Tripat Singh.
---