Back of the book
Decentring Empire Britain, India and the Transcolonial World
Ed. by Durba Ghosh & Dane Kennedy Orient Longman.
Pages 406. Rs 745.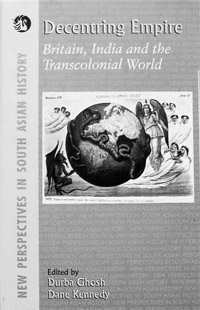 This volume charts a new direction in the study of British imperialism, its impact on India and other colonial territories, and its influence in propelling the forces of globalisation. Moving beyond the standard model of a bilateral circuit between imperial centre and colonial periphery, it highlights instead the web of transcolonial and transnational networks that spread across and beyond the empire, operating both on its behalf and against its interests. It suggests that these networks worked in effect to decentre empire, shaping the multidimensional contours of the global modernity we contend with today.
Decentring Empire brings together 13 original essays by some of the leading scholars of British imperialism, their contributions offered in honour of Thomas R. Metcalf, the distinguished historian of colonial India. The essays range widely in scope, moving in time from the mid-eighteen to the mid-twentieth century, in space from India to Ireland and Australia and elsewhere across the imperial map, and in topic from economic, political, and social to medical, legal, and cultural concerns. Taken together, they demonstrate the analytical richness of current scholarship on British colonialism in India and elsewhere and give fresh insights into its role in the making of the modern world. This is history at the cutting edge, an important contribution to the ongoing debate about empire and its consequences.
Tenali Raman
by Kavitha Mandana
Puffin Books. Pages 162. Rs 175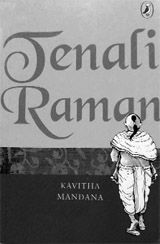 Hampi, September 2005: A breathtaking landscape, the ruins of a prosperous kingdom, and over cups of hot tea, two friends discover stories about the world's smartest jester — Tenali Raman. Sulekha is studying in Class V and has been allowed by her principal to accompany her mother to Hampi, on the condition that she produces a full report about life in the Vijayanagar empire on her return. In Hampi, Sulekha meets the cocky TJ, who claims to be a descendant of one of Vijayanagar's most famous citizens, Tenali Raman, and together they start collecting stories about the jester and his kingdom.
Tenali, it turns out, had a solution to every problem that befell the kingdom — from the mundane to the bizarre: How do you carry a pot brimming with holy water over hundreds of miles, without spilling a single drop? The king wants to build a palace he has seen only in his dreams, how can he be stopped? And a man is to be hanged for having a 'bad-luck' face, can Tenali prevent this?
As they exchange anecdotes about Tenali Raman, Sulekha and her friends also learn more about the Vijayanagar empire, King Krishnadevaraya and what life was in sixteenth-century south India.
Wonderfully witty and bubbling over with fun and facts, this book is not just about one of India's sharpest minds, it is a peep into a vibrant period in Indian history.
Borg versus McEnroe
Borg vesrsus McEnroe
By Malcolm Folley
Headline. Pages 214. `A34.25.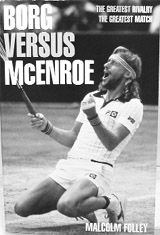 Wimbledon, July 5, 1980. Bjorn Borg is beating John McEnroe by two sets to one. The players enter into the most dramatic tie-break in tennis history. With exquisite play, Borg creates three championship points, only to squander each one of them. McEnroe finally converts his seventh set point to take the match into the decider. Borg is chasing a record-breaking fifth title.
McEnroe desperately seeking his first. From these two characters emerged an intense professional rivalry which developed into a strong friendship. In Borg versus McEnroe, Malcolm Folley explores the essence of their competitiveness, encapsulated in the epic encounter of Wimbledon 1980.
He interviews many of the key characters involved including Connors, Fleming, McEnroe's brother Patrick and Borg's ex-wife Mariana. In this defining moment in the careers of both men, new light is cast on one of the greatest rivalries of sporting history.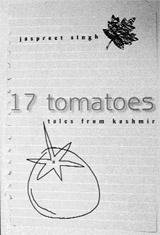 17 Tomatoes
by Jaspreet Singh
IndiaInk. Pages 151. Rs 225.
17 Tomatoes is a series of linked stories that revolve around two Sikh boys coming of age in an Indian Army camp in Kashmir. Each story takes a minor character from the previous tale and builds a new tale, weaving a collective portrait of the border community. In addition to the boys, Adi (a student of gardens) and Arjun (a budding chemist), we meet a boatman's daughter, a celebrity cricket umpire and Parachute Aunty. From modern missiles to cricket matches, from religious miracles to the sumptuous gardens of Shalimar and Nishat, Singh treats beauty, politics, and religion in a gentle and humane manner.