Back of the book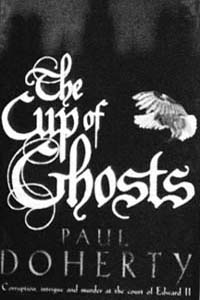 The Cup of Ghosts
by Paul Doherty Headline. Pages 409 £ 2.99
BY 1322, Mathilde of Westminster was considered the finest physician in London. But in her years as lady-in-waiting to Princess Isabella, wife of the feckless Edward II, she was drawn into the murky politics of the English court, where sudden, mysterious death was part of the tapestry of life.
Many years later, Mathilde looks back and chronicles her turbulent past. A host of chilling murders and personal danger confronts her. The source of these horrors is the fierce political rivalry between Philip of France and Edward of England which manifests itself in a series of gruesome killings.
The first in a new series by the acclaimed author Paul Doherty, The Cup of Ghosts is played out against the glorious, violent and decadent court of Edward II where ghosts throng, and old sins and innocent blood cry to heaven for vengeance.
Recolonisation: Foreign Funded NGOs in Sri Lanka
by Susantha Goonatilake. Sage Publications. Pages 321. Rs 420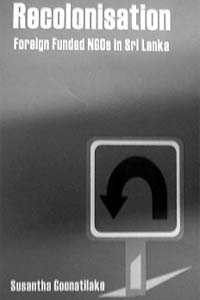 As the Cold War ended there was a conscious policy shift in Western countries — and, as a consequence, among international agencies — which was directed at supporting non-governmental organisations (NGOs) in the developing world. As a result, large amounts of foreign funds began to be granted to various NGO groups with the ostensible aim of encouraging pro-people development.
This book contributes to the emerging debate which is questioning the role of foreign funded NGOs. There is a growing awareness that they often have a powerful structural influence, impacting on both organisational landscapes and civil society. In this context, Susantha Goonhatilake studies the political economy of NGO activity in Sri Lankis, a country which once had a vibrant democratic tradition and a functioning civil society.
The author maintains that focused NOG penetration into the country began in the 1980s, simultaneously with the growth of the authoritarian state. He contends that their subsequent activities in Sri Lanka have had a deep and visible impact on civic life: from restructuring the state, to de-mobilising the armed forces, to privatising foreign relations, to controlling key segments of academia and media.