PUNJABI REVIEW
Govt rules and poetic prose
Surinder Singh Tej
Sarkari Karamcharian Virudh Sazaa Ate Appeal Niyma Adhin Karvaai
by Dr. Arvinder Singh Lokgeet Parkashan, Chandigarh Pages 259. Rs 250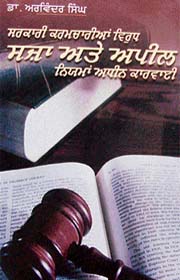 Comprehending government rules and regulations in itself is a tedious and difficult task. Making others comprehend these is indeed an enviable and creditable task. Dr. Arvinder Singh, a Punjab cadre IAS officer, with lots of academic accomplishments to his name, has made it a mission to collect, compile, co-relate and simplify government rules and regulations and make these comprehensible, at least, for the employees themselves. He had penned a book in English titled Disciplinary Proceedings against Government Employees : A Digest, which was well received. However, English still being Greek for a majority of Punjab employees, he thought it prudent to translate the volume in Punjabi. He has succeded in this endeavour.
The commendable part of this endeavour is that this volume is not a mere translation but a revised edition of the original.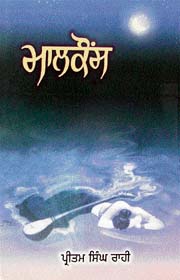 Divided into eight chapters and several annexures, this tome tries to educate the government employee about his rights and duties. It also lists the pitfalls in the way of attaining rights without a balanced approach towards duties. The language, mostly, is simple and engaging. Some English terms, such as substantive, nature etc are used in toto because these have become part and parcel of official jargon. In sum, a welcome effort.
Malkauns
by Pritam Singh Rahi Ravi Sahit Parkashan, Amritsar Pages 120. Rs 125
Pritam Singh Rahi is a prolific poet and writer ,and has more than one and half dozen of books to his credit. He is equally proficient in Hindi too. Malkauns is acollection of 110 poems and ghazals in various hues, shades and moods.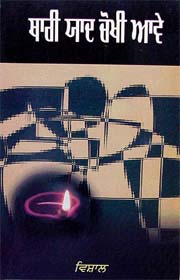 It is interesting poetry all through, though not as inspiring as some of his earlier works, especially Sukke Patte di Dastak. Prolificity, sometimes, does take the toll on creativity. And this volume suffers from the same syndrome.
Thari Yaad Chokhi Aave
by Vishal Roopi Parkashan, Amritsar Pages 119. Rs 100
An unusual name for a Punjabi volume, but Thari Yaad Chokhi Aave is in itself, an unusual effort. It is a collection of essays, biographical sketches, short stories,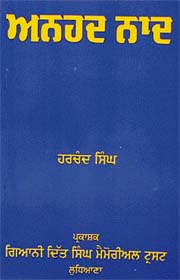 pen profiles and articles about the author himself. Vishal is an Italy-based NRI. That he misses the land of his birth, is throughly evident from the nostalgia that drips through most of his writings. Being a poet by nature, and especially one heavily influenced by Amrita Pritam, his prose too has a poetic and melancholic tinge and twirl. However, the volume lacks focus and ends up more as a vehicle for self-promotion.
Anhad Naad
by Harchand Singh Giani Dit Singh Memorial Trust, Ludhiana Pages 40. Price not stated
This slim volume dwells upon the metaphysical aspects of human life and how the quality of life can be improved upon by following teachings of the Sikh Gurus and Gurbani. The thrust is on reliquishing the material pleasures and attainments, and uplifting oneself morally and metaphysically. Strictly for spiritual buffs.