Truth without frills
PSBT's annual Open Frame festival of reality films has grown into a wonderful full-on celebration of bold cinematic voices and visions from around the world, writes Saibal Chatterjee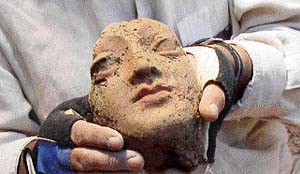 The Giant Buddhas is a cinematic essay of faith and fanaticism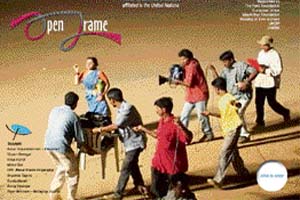 Open Frame is about honest probes into half-truths and falsehoods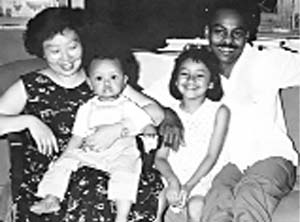 They Chose China tells the story of 21 American POWs at the end of the Korean War
IN an entertainment landscape that is dominated by bottomline-oriented fare, mainstream television and cinema have little space for voices and visions that capture and articulate truths about nations, societies, communities and individuals.
It is to promote risk-taking, socially relevant filmmaking that the New Delhi-based Public Service Broadcasting Trust (PSBT) organises its annual Open Frame Festival of Reality Films.
In a little over half a decade, the Open Frame festival has grown into a full-fledged annual 10-day event that celebrates and promotes the spirit of filmmakers who dare to venture into terrains in which profit-seeking showbiz entrepreneurs have no interest.
This year, the Open Frame festival ran from September 15 to 24, bringing together a package of fascinating reality-inspired films from all over the world, while providing a platform for aspiring Indian documentarians to interact with their ilk as well as with the masters in a series of discussions, forums and intensive workshops.
Films drawn from the growing rosters of funding organisations like the PSBT, INPUT (International Public Television) and UNESCO, as always, made up this year's Open Frame line-up.
Apart from a slew of just-completed PSPT-funded films, the festival showcased a wide range of documentaries and docu-dramas from across the globe.
Among the highlights of the festival were Arvind Sinha's Shazia and Nidhi Tuli and Ashraf Abbas' Art in Exile. Sinha's 30-minute documentary homes in on Shazia, a spirited teenage Muslim girl living in Kolkata. She has the courage to take her life and fate into her own hands in a bid to break free from her social and economic constraints. One of a family of 11, she coaches children in her locality, sells dresses and teaches in a non-formal school even as she studies for her high school exams.
In Art in Exile, Tuli and Abbas explore the efforts of the Tibetan community in India to keep their culture identity alive. The film focuses on Dharamsala's Norbulingka Art Institute, which teaches pure Tibetan art forms and hopes to achieve the seemingly impossible goal of transporting them back to Tibet one day.
For documentary lovers in Delhi, the biggest draw were the critically acclaimed films that were flown in from the West. Among these films were two that weren't exactly documentaries – Ciaran Donnelly's Stardust from Ireland and Heinrich Breloer's Speer and Hitler from Germany.
Stardust presents a dramatised version woven around a 1981 Dublin nightclub fire that killed 48 working class teens. The film focuses largely on one family, the Keegans, who lost two daughters in the fire. Through their story, Stardust suggests that many of the victims have remained uncompensated because they lack the political clout necessary to get the government to react to their plight.
Speer and Hitler, crafted by the Emmy-winning Breloer, is a semi-fictional documentary that profiles Adolf Hitler's architect Albert Speer, based on countless interviews with a wide range of people, including two of Speer's sons and a daughter.
Speer and Hitler covers the entire span of Speer's life in the public eye – from an immensely powerful Hitler collaborator to a prisoner in a Nuremberg cell to a man who distances himself from the atrocities of the Nazis during the trial to his eventual conviction as a war criminal.
As far as cinematic biographies go, Breloer's film belongs to the highest league because of the remarkably seamless way in which it mixes staged sequences and archival footage to narrate the story of one of the most talked-about pillars of the Third Reich.
By far the most thematically striking of the documentaries on show was the Oscar-nominated Canadian-Chinese filmmaker Shuibo Wang's They Chose China, which pieces together the never-before-told story of 21 American POWs who refused to return to their homeland and chose to stay on in China after the end of the Korean War in the mid 1950s.
Back in the US, they were branded as traitors that had been brainwashed, but They Chose China, a production of the National Film Board of Canada, probes the precise reasons for this rare act of defiance against McCarthy's America. Shuibo's film uses rare footage as it follows the fate of three of these expatriates, only one of whom is still living and accompanies the filmmaker to China.
Another film that exposes a little-known aspect of a nation is Swedish-Iranian filmmaker Nahid Persson's Prostitution Behind the Veil. Shot in Iran over a period of an entire year, the film is essentially a record of Persson's impressions of the land of her birth, where she returns after nearly two decades to find that gender and class divides have only got wider with the passage of time.
Her camera records the everyday lives of two young women who sell their bodies in order to survive in a nation where prostitution is strictly prohibited. The two women are compelled to accept to temporary marriages before going to bed with their customers so as not to violate the tenets of Islam.
Anomalies inspired by religious fanaticism also form the crux of Swiss filmmaker Christian Frei's The Giant Buddhas, which deals with the destruction of the statues at the world heritage site of Bamiyan in Afghanistan by the Taliban bent upon eliminating all non-Islamic symbols from their land.
At 96 minutes, it was one of the longer films in the PSBT Open Frame festival this year, but this freewheeling cinematic essay on faith and fanaticism is riveting all the way through as much for its relevant theme as for its visual power.
But what really is Islamic fundamentalism? Is it right to link all the world's ills to the purported clash of civilisations theory propounded by a section of western political thinkers? The Danish film, On God's Side, directed by Birgit Nissen Pedersen, thinks otherwise. It revolves around the exploration of the question by journalist Martin Krasnik, a democrat and a liberal who sets out to find out for himself what political Islam is really about?
Indeed, that is what Open Frame is essentially about honest probes into half-truths and falsehoods. It is about filmmaking that goes into the heart of reality to come up with insights that are at once disturbing and fraught with hope.