TELEVISION

Indian dance forms in Fusion fest
DANCERS from seven countries, including India, South Africa, Malaysia, Britain and the US, will present dances based on modern interpretations of the Indian epics The Ramayana and The Mahabharata at a festival in Toronto.
More than 100 dancers gathered at Greater Toronto Area (GTA) for the 10-day Kalanidhi dance festival showcasing different shades of Indian classical dance forms like Bharatanatyam, Odissi, Kuchipudi and Chhau.
They are being joined by dancers from Canada and Japan.
The festival, titled 'Fusion', will blend the Indian dance forms with ballet or African Zulu dance, the Toronto Sun reported.
"We wanted to showcase the current evolution in Indian dance as it has travelled outside India and taken root with the diaspora in other places and cultures," said Sudha Khandwani, the festival's artistic director.
South Asians in the GTA flock to classical dance academies for lessons as a way to preserve their culture and have fun at the same time, Khandwani added.
The festival will hold dance workshops and discussion on issues such as how to remain true to tradition while giving full scope to creativity. — IANS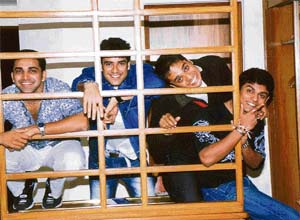 Band of Boys: Rocking India with their music
The boys are back
THEY created waves with their first album Yeh Bhi Wo Bhi which sold more than one lakh copies in the first week of its release. Now, Band of Boys is back with their latest album Sunlo Zara.
The album has been produced by band member Karan Oberoi, who is a qualified MBA and has also acted in serials like Saaya, Milan and Jassi Jaisi Koi Nahin. Karan has also worked for an ad agency, along with being a radio jockey before taking up singing and acting as a career.
Advantage vamp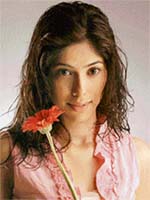 Addite Sharwaikar
SHE'S the dumb Meeta of Shararat on Star Plus, in Milee she is the lead star's best buddy. In Hero on Hungama, she plays a teacher who the hero is in awe of while Hare Kaanch Ki Chudiyan on Sahara sees her as the a young bahu who dreams of becoming an actress.
Hold your breath. There's more to Addite Sharwaikar. The trained classical singer has been getting tremendous response for her onscreen negative role on Zee's Dulhan. She plays Chandramukhi, the youngest of the three evil sisters who wreak havoc in other people's lives.
"When people hate you for your roles, you know you have arrived. Recently a woman came up to me and told me to stop being a bi_ch in Dulhan. I just loved it. That was the biggest compliment I have received." — NF