MUSIC ZONE


John Mayer ó Continuum (Sony BMG)
Saurabh & Gaurav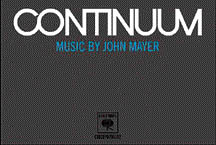 John Mayerís third studio album Continuum follows the multi-platinum Room For Squares and Heavier Things and marks his first turn as producer. Mayer hasnít forgotten how to connect with the heart, however, and does just that on ballads like The Heart of Life, a moody track reminiscent of Daughters. On the next track, Mayer strips down the soft-pop sound and fabricates I Donít Trust Myself (With Loving You) around a vibrant jazzy guitar piece. Several songs allude to the war in Iraq. Waiting On the World to Change gives listeners an idea of how much Mayer has matured, People Get Ready bears an incisive protest message, shielding his generation against the charge of political ennui, and railing against the Bush administration and the corporate media. Produced solely by Mayer and Jordan, this album expectations and positions Mayer as one of the most pertinent artists of his generation.
Best track: The Heart of Life
Worst song: Slow Dancing In A Burning Room
Rating: ***
Audioslave ó Revelations (Sony BMG)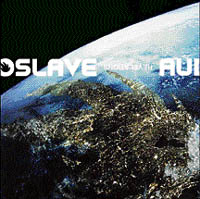 Five years ago, Rage Against the Machine replaced their departed frontman with Soundgardenís Chris Cornell to form Audioslave and were immediately embraced by a rock community fond of both. With Revelations the band has become increasingly rhythm-driven instead of riff-driven; even on the slower songs and heavy rockers, the pulse of the rhythm defines the song more than the riff. The new album sees them sounding more like Soundgarden than ever in terms of song structure and Cornellís rock bellow still sounds absolutely fantastic, particularly when coupled with guitarist Tom Morelloís insane guitar solos. Tomís trademark sci-fi/hip-hop guitar solos pull listeners deep into tracks like the stomping One and the Same and Shape of Things to Come, while Cornellís furious yowl fits organically into these tracks. In Nothing Left to Say But Goodbye, he celebrates his new family life, singing, "Iíve been chased by rain cloud / Iíve been lost and nearly drowned and kicked around / But now Iím found and I wonít run away." Following suit with the funk is Broken City. Using that heavy bass and beat, the song combines rhythm and blues melody with scratching guitar strings. Wide Awake is the albumís most overtly political song, addressing the US governmentís belated response to the Katrina tragedy.
Revelations is full of highlights. Youíll need shades.
Best track: Nothing Left to Say But Goodbye
Worst track: Until We Fall
Ludacris ó Release Therapy
(Def Jam)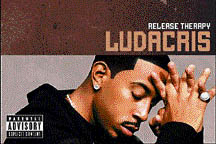 Ludacris is back at it again, breaking down the doors with his sixth solo LP (thatís if weíre counting 2000ís Incognegro), and showing no signs of stopping. The difference between Release Therapy and Ludacrisí first four albums is that its tone is earnestly restrained instead of teasingly cheerful. The album contains a little bit of both styles, ranging from the DJ Toomp-produced Mouths to Feed (where Luda claims Iím a working machine) to Woozy, a high-tempo track with R. Kelly. Money Maker, the albumís first single, features a bouncy hook from Pharrell. And while itís fun and catchy, it is probably the first time Ludacris sounds like he is putting all his efforts in making the track entertaining. He even tackles violence against women in Runaway Love, which features Mary J. Blige, and while this is a fairly average underground hip-hop theme, itís nice to see a new side to Ludacris. The second half finds him opening up swiftly, as he warns in Tell It Like It Is: "There about to be some grown folks talking here." Satisfaction packs enough punch to blow out any speaker it plays on, while Mouths to Feed does a reasonably good job. Release Therapy may not be the mature Ludacris record it claims itself to be, but that isnít to say it doesnít have some jaw-dropping confessional moments.
Best track: Money Maker
Worst track: Slap
Rating: **
The Rapture ó Pieces of the People We Love
(Universal Motown)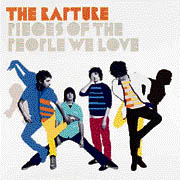 It has been four years since The Rapture released House of Jealous Lovers, which effectively breathed new life into the dance punk genre first established in the late 1970s via bands like Talking Heads, ESG and Blondie. With their sophomore release, Pieces of the People We Love, The Rapture once again prove they are masters of mix and mash. The album is even more blatantly danceable than Echoes; the cover art of the foursome busting their moves is the perfect indication of where this record is heading. Opener Don Gon Do It is a scrumptious slice of kitsch that recycles everything from the steadfast electro drum beats to modern punk. Calling Me dials back the rhythm and hits more of a psychedelic vibe with sparse guitar and whispery vocals. Down For So Long is an amazing funk-filled track set to an infectious percussive foundation, nicely paving the way for lyrics: "And if the man upstairs donít care whatís going on/ Then we can find out for ourselves whatís right and wrong." The highlights include the bass heavy and processed guitar works of The Devil and the poppy first single Get Myself Into It, which features frontman Luke Jennerís trademark high-pitched shriek. Pieces of the People We Love is the calm after the storm, yet still contains more rasping energy than most bands will ever produce.
Best track: Down For So Long
Worst track: The Sound
Rating: **
Top 10 singles
Money Maker Ludacris feat. Pharrell (CU)
London Bridge Fergie (CU)
Too Little Too Late JoJo (FD)
Pulliní Me Back Chingy (CU)
Ring The Alarm Beyonce (FD)
How To Save A Live The Fray (NE)
Call Me When Youíre Sober Evanescence (NM)
Waiting On The World John Mayer (CU)
Get Up Ciara (FD)
My Love Justin Timberlake (NE)
CU (coming up); NM (non-mover); FD (falling down); NE (new entry)