Fortnightly Quiz-269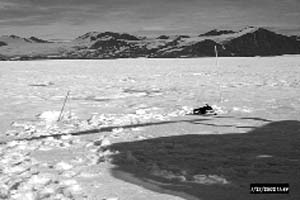 Threat of global warming
1 Which Asian country recently conducted its first-ever nuclear weapons test?
2 Who has been appointed the new UN Secretary-General?
3 Name the writer of the book "In the Line of Fire".
4 Name India's official entry for Oscars in the best foreign language films category.
5 Name the mosquito causing dengue.
6 Who, according to Forbes magazine, is the most powerful businesswoman in the world?
7 Which country is the second highest investor in the UK?
8 In which region of the world is the perennial ice cover shrinking at an alarming rate, signalling the onset of global warming/climatic change?
9 What is the world ranking of the Indian Institute of Technology (IIT) as per the Times Higher Education Supplement, published recently?
10 When is the World Post Day observed?
11 Where was Mahatma Gandhi forced to get down in South Africa during a train ride between Durban and Johannesburg?
12 To which country does the Miss World 2006 belong?
13 Where was the world's biggest book fair held recently?
14 Which is the second most driest region in the country according to the Indian Meteorological Department?
15 Who has become the chairman of the national selection panel of the Board of Control for Cricket in India (BCCI)?
Name………………….......
Class………………………
School address……………..
Winners of quiz 268: The first prize by draw of lots goes to Priyanka Narang, XI, SD Modern Public School, Hansi-125033. Second: Heena Jain, VII-E, Sacred Heart Sen Secondary School, Bhai Randhir Singh Nagar, Ludhiana-141001. Third: Paramvir, V-A, Mount Carmel School, Sector 47-B, Chandigarh-160047.
Answers to quiz 268: Madhu Koda; Anousheh Ansari; Thailand; Shijian-8; Amul; Cassini; Tata Consultancy Services; Fish farming; Galapagos; Rajiv Bajaj; Duckworth-Lewis method; Qatar; Jaques Kallis; 11th; Two.
Cash awards of Rs 400, 300 and 200 are given to the first, second and third prize winners, respectively. These are sent at the school address.
Note: Kindly mention the pincode of your place to facilitate the delivery of the prize money.
Answers can also be sent at quiz@tribunemail.com
— Tarun Sharma