PUNJABI REVIEW
Of Puadh and Pablo Neruda
Surinder Singh Tej
Puadh Darpan
Edited by Manmohan Singh Daon
Punjabi Sath-Panj Nad Parkashan, Lambra (Jalandhar)
Pages 144. Rs 140.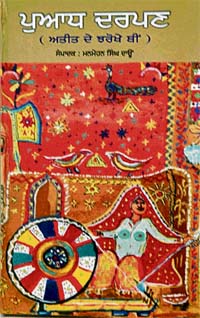 The undivided Punjab had many regions. Out of these Pothohar, Majha, Doaba and Malwa gained more prominence. Each of these was blessed with a distinct identity in terms of dialect, subculture, lifestyle and sociocultural milieu. After the Partition, Majha, Malwa and Doaba continued to remain on the forefront while Puadh, another distinct region, could not gain prominence despite being a large geographical entity. There was no serious attempt to assert its subcultural identity. Even today, Puadh continues to remain tagged to Malwa and is treated as the outpost of the latter. Further bifurcation of Punjab state and creation of Haryana added to the existent neglect.
Territorially Puadh or Poorva-adh (eastern half), still remains a big region , but with little perceptible change in its fortunes. Its boundaries extend from the eastern banks of river Satluj to the banks of river Ghaggar and even beyond.The region encompasses the present districts of Ropar, Mohali, Patiala, Ambala, Panchkula and parts of Fatehgarh Sahib, Ludhiana and Sangrur districts, as also Nalagarh and Kala Amb areas of Himachal. Chandigarh too falls in this region. Bhai Kahn Singh Nabha had described Puadh as the region that lies in the feet of Shivalik hills. Puadhi is original dialect of this region and holds an unambiguous tinge and timbre. Of late this region has been facing the onslaught of rapid urbanization. This unbridled urbanization and migration of populace from the other regions has created a crisis of idenitity for Puadhi dialect and sub culture. Saving and preserving the roots has become a challenge for the true blue Puadhi.
Puadh Darpan is one such endeavour to conserve and secure the history, culture, tradition and unequivocal character of the region. The volume, edited by noted literateur Manmohan Singh Daon, focusses on the finer details of Puadhi life. Each of the 23 essays touches upon a different aspect including folklore, art and culture, vocabulary, agricultural practices, flora and fauna etc. Thus, the volume covers a vast spectrum and truly enriches the reader. In sum, a commendable and worthwhile effort.
Pablo Neruda : Chonvi Kavita (Part 2)
Ed. Harbhajan Singh Hundal
H.K. Prakashan, Delhi
Pages 272. Rs 300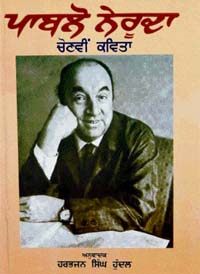 Pablo Neruda remains an icon for Left wingers and socialists of all hues in the world. And Punjabis are no exception. The late Chilean poet, a powerful and foremost symbol of resistance against economic and sociocultural imperialism, continues to fascinate those who despise the US-imposed new World Order. Neruda wrote more than 60 volumes of poetry. Despite being soft and romantic in texture, his poems carry a deep and potent message that has a unique universal appeal. This appeal has prompted translations of his works in more than 50 languages.
Harbhajan Singh Hundal, himself a distinguished Punjabi poet, remains an unalloyed fan of Neruda. Having translated and published three volumes of Neruda's poetry, he now returns with the fourth. This collection contains 132 poems. Hundal has the acumen and adeptness. However, the cumbersome compulsion of closely sticking to the original takes its toll. The free flow of thoughts and words, and the passion therein, is missing in some of the translated poems, especially in Tere Pair, Bahar, Udasi, Prashan etc. This dilutes the overall impact.