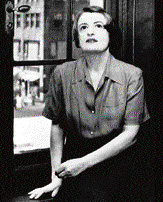 Reading Rand
Still hot, still cool
The Russian-born émigré, who chose America for her home and who passionately believed in the American ideals of freedom and individualism, continues to hold sway over young minds with her brilliant novels of ideas, writes Parsa Venkateshwar Rao Jr

One flew over the
PAINTER'S NEST
Painter, writer, actor and vagabond are some ways to describe Naresh Pandit who has made eloquent paintings of hills and hill people from his studio in Mandi, says Nirupama Dutt
The first image one has of painter, writer and actor Naresh Pandit dates back to the late 1970s. It is a street play by Gurcharan Chaani, probably Disturbed Area and among the young actors are students of the College of Art, Chandigarh, is one who chants his lines with more gusto than others: Raje mangi bakri, main bakri lijani hai
Stockholm syndrome
Winter in the Swedish capital is abuzz with activity which reaches its peak with the Nobel Prize-giving ceremony on December 10, says Trilochan Singh Trewn
Stockholm, the capital of Sweden with its seat of Parliament and government, also has the fascinating Globen (the world's largest spherical building) and the picturesque Drottningholm Palace where the present Royal family resides.

The original Hardwar
Kaleshwar in Kangra lies forgotten though it is believed to be holier than Hardwar as a pilgrimage centre, writes Kuldip Dhiman
During their exile the Pandavas arrived at a scenic spot on the banks of the Beas river in Kangra district. They were so taken in by the location that they thought of making a city that would be the gateway to heaven — Hardwar. The idea was to construct steps that would lead to the Swargaloka.
Antarctica getting warmer
Recent indications notwithstanding that showed that Antarctica had cooled considerably during the 1990s, new evidence has suggested that the icy continent has been getting warmer for the last 150 years. David Schneider, from the University of Washington's Department of Earth and Space Sciences said the trend was not identified in the short meteorological records and had been effectively masked at the end of the 20th century by large-scale temperature variations.
Good show, could be better
It's all very well to promote Asian cinema, but efforts must be made to get the best films from these countries, writes Ervell E. Menezes
The 5th Asian Film Festival held in Mumbai in mid-October in theatres here (Plaza, Metro Adlabs and Chavan Centre) offered a wide variety but if one wanted to get a rounded slice of it, one had also to suffer through the not-so-good cinema, like Myanmar and Sri Lanka.
No threat to Don
Randeep Wadehra
The pre-release high decibel talk of Shahenshah versus King Khan on the one hand and Khan (Shahrukh) versus Khan (Salman) on the other appears to have simmered down, at least for the time being.
Sushmita plays Jaya's role in Sholay
My Radha is neither introvert, nor repressed. And she doesn't spend all her time lighting lamps in the night, Ram Gopal Varma tells Subhash K. Jha