Networking professionals need of the hour
India will have a shortfall of nearly 1.37 lakh skilled networking professionals by 2009, according to a recent study. While the situation threatens the competitiveness of Indian firms in the global economy, it also presents the country's technical students a lucrative career opportunity, writes Ranajoy Punja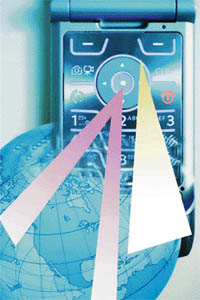 India's integration into the global economy is bringing forth new challenges for its organisations. Indian organisations are increasingly relying on their "networks" as a critical business tool to help them compete and connect with the global economy.
A recent study on "Staffing Asia-Pacific's Growing Networking Infrastructure" conducted by the IDC across 12 countries, including India, highlights that the appearance of new technologies, such as wireless networking and VoIP, is driving IP convergence and increasing the importance of the role played by networking infrastructure in organisations of all sizes.
Widening manpower gap
This is leading to a growing shortfall in networking professionals and the appearance of new technologies is further deepening the networking skills gap within the country. While the situation threatens the competitiveness of Indian organisations in the global economy, it also presents the country's technical students/professionals a lucrative career opportunity in networking.
The network is truly becoming the backbone of both the private and public-sector organisations, underpinning internal and external communication and business processes. It will continue to evolve in importance as a strategic business tool over the next few years as a result of the following trends:
The digitisation of information and transactions, leading to the consolidation of the network's place at the very heart of the business.

The ongoing convergence of voice and data, leading to a rising demand for robust, company-wide networks.

Growth in the use of emerging technologies such as wireless networking and VoIP.

An increasing demand for network security, as the value of information and transactions increases.
Scenario in India
As per the study, India will have a shortfall of 59,300 skilled networking professionals in 2006. The demand-supply gap is estimated to grow at a Compounded Annual Growth Rate of 39 per cent, the fastest in the Asia Pacific excluding Japan (APeJ) region, to reach 1,37,200 professionals by 2009.
Importantly, more than 55 per cent of this shortfall will be of professionals with advanced networking skills in the areas of network security and new network developments, such as IP telephony (IPT), and wireless networking.
Skill sets in demand
The other key findings were:
More than a third of the organisations interviewed in India found it difficult to fill network design-related positions. This was the highest proportion of organisations in the APeJ region.

17 per cent of the respondents found it difficult to find networking engineers with the right skills for their organisations.

50 per cent of the respondents indicated they felt vendor certification was a crucial factor when choosing staff, which was the highest in the APeJ region
Top three skill set needs over the next 12-24 months, as per respondents:
Security skills

Wireless network skills

Network design
These findings are significant, considering Indian organisations across sectors (banking and financial services, telecom, ITES, retail, education, manufacturing etc) are increasingly relying on their networking infrastructure to tap new growth opportunities as a result of buoyant economic conditions.
As per the study, of the 12 countries surveyed in the APeJ region, India displayed the highest proportion of companies (88 per cent) planning to increase their IT budgets. India's domestic IT spending is predicted to grow at a CAGR of 20 per cent to reach US $ 20 billion by 2009, up from US$ 12.3 billion in 2006. 'Networking and 'networking infrastructure/solutions' will form a critical component of the IT spend and the lack of skilled networking professionals will adversely impact it.
This scenario presents tremendous career opportunities in networking for IT professionals and existing and aspiring technical students.
Areas of specialisation
There are several options available for students and professionals that are looking for either a general networking certification or a specialised networking certification. These include the storage courses by the Storage Networking Industry Association (SNIA).
These courses are offered at accredited technical institutes across the country. The duration of these courses depends on the nature of the course. This certification provides a global benchmark for the setting of job descriptions/requirements.
In addition to general certifications, network professionals can enhance their core networking knowledge by achieving a specialised certification in technologies such as security, IP telephony, and wireless.
It is advisable for students enrolled in engineering courses to pursue recognised networking courses in their third and fourth year side by side and get a networking certification. It will provide them with an option to tap job opportunities in networking upon graduation.
Roles and remuneration
Since there are a number of specialisation options, the designations vary depending on the area of specialisation. Generalist jobs can have varied designations like Network Systems Administrator, Networking Engineer, Network Manager Infrastructure Manager and Network Systems Analyst, among others. For professionals with advanced networking skills, the designation could vary from Systems Architect to VoIP Engineer/Architect.
The remuneration varies depending on an individual's certification/specialisation and the kind of organisation he/she joins. For a low degree of specialisation, the starting salary could vary from Rs 8,000-12,000 in a small organisation to Rs 20,000 - 25,000 per month in an MNC. Advanced specialisation can command a salary of up to Rs.2,00,000 a month, depending upon the years of experience. In case of international opportunities, plenty of which exist, the remuneration is greater.
In conclusion, as the link between business and ICT becomes clearer and stronger, so too is the convergence of the network with other IT technologies creating a major change in the skills needed by IT-related staff. It is increasingly difficult to imagine, for example, that an application developer can work without any knowledge of network technologies or without an understanding of how his/her work affects (or is affected by) the network. Hence, organisations are increasingly looking for professionals with cross-technology skills to take advantage of new technologies and are willing to compensate handsomely.
Indian professionals and students have the opportunity to tap lucrative career opportunities in the ICT-driven economy, within the country and the APeJ region. The question is: are you ready?
The writer is VP-Business Development, Advanced Technologies, Cisco-India & SAARC