A feast of world cinema
The films screened at the recent 12th Kolkata Film Festival were dominated by fear. Shoma A. Chatterji reports on the mood and tenor of the films that made a splash at the Festival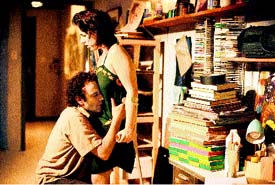 A scene from Intimacy, a France-UK-Germany-Spain production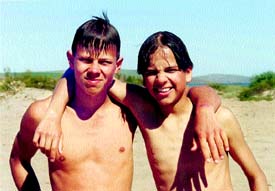 Tale of Three Friends, directed by Abhijit Guha and Sudeshna Roy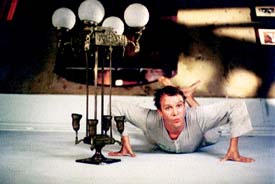 Metamorphosis was an adaptation of Kafka's tale on celluloid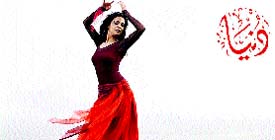 A scene from Carlos Sauras' Iberia from Spain

The Film Festival that ran through November 10 and November 17, screened 225 films from around 53 countries. There were select screenings at Chaplin under the Federation of Film Societies of India and also at the Cine Central where one of the oldest and the most active film societies of the city, hosted its own film festival. A hundred and fifteen films from 47 countries featured in the International Cinema section.
A centenary tribute was paid to Italian master Luchino Visconti. Two other tributes were paid to Italian neo-realist filmmaker Roberto Rosselini and Swedish filmmaker Ingmar Bergman. "Look Back in Wonder" screened archive films from Lenfilm Studio, Russia, the films focussed on the 1917-1918 October Revolution.
"All-Time Great Films" featured 12 classic films beginning with D.W. Griffith's The Birth of a Nation (1914) and closing with West Side Story (1961) jointly directed by Jerome Robbins and Robert Wise.
Five films of Czech director Jan Nemec and four films of Chilean filmmaker Miguel Littin formed the section captioned "Celluloid Diamonds." The "Celluloid Pearls" section screened select films from contemporary China, three wonderful films based on three famous literary creations of Franz Kafka, four films from contemporary French cinema and eight films defining French comedy between 1978 and 2001. A special tribute to contemporary Italian master Nani Moretti contained four of his films made between 1981 and 1998. Twenty films featured in the India Select section and two films were selected from the New Theatres banner to celebrate its 75th year in films. This was a rather strange section because New Theatres stopped producing films several decades ago. How then, can we celebrate its 75th anniversary?
Nine films formed one of the biggest draw of the festival called Children's Films where irrespective of country, quality or filmmaker, parents queued up with children outside the Sisir Mancha everyday to soak themselves in a kind of cinema that is almost extinct in our country. Some brilliant short films and documentaries made up the rest of the festival.
The quality of films screened in the India Select section was poor. Except for renowned masters like Buddhadeb Dasgupta and Girish Kasaravalli, few of the rest could make a mark. The only film that offered a strikingly unusual portrayal of male bonding among three young men belonging to the sidelines of society was the Bengali film Tale of Three Friends jointly directed by Abhijit Guha and Sudeshna Roy.
An insight that festivals like the Kolkata one offers is the segmentation of the audience into clearly defined categories. With the mushrooming of film studies departments in the universities of the city and private institutes offering training in cinema and film studies, all students from these schools made a beeline for all-time best films, retrospectives and tributes, plus some 'discoveries' if they could manage this.
The ticketed audience is divided into three sections - international cinema with the hope of catching up on some uncensored sex and sleaze, specially from French, Swedish and Brazilian films, children's films and retrospectives according to their age-groups with the seniors opting for retrospectives and tributes, younger people queuing up for sex and sleaze and parents of kids waiting patiently for their turn at the children's films screenings. In the Discovery section, Cry and Cry Again from Zsolt Kezdi-Kovacs from Hungary and Intimacy, a French-UK-Germany-Spain production directed by Patrice Chereau of France, had a lot of sex and sleaze minus much content to speak of. But these had early morning screenings and thus, drew a scanty crowd. Delicate Crime, the Brazilian film by Beto Brandt, was another draw because of its explicit scenes of sex and nudity. The Kafka-on-celluloid films, directed by three filmmakers of three countries over three different periods of time turned out to be some of the best in the festival while Bergman, Rosselini and Visconti, apart from the all-time greats, went on to prove that the appeal of their kind of cinema could still transcend barriers of time, place and person. Russian theatre director Valery Fokin's transformation of Kafka's quintessential tale (1914) into an eerie and stunningly beautiful film, Metamorphosis. Evgeny Mironov turns in an unforgettable performance as Gregor Samsa, the middle-level clerk who awakes one morning to find he has changed into a monstrous insect. Fokin, who adapted the story for the stage in 1995, shows the alienation and profound sadness that pervades the original story, and the class tensions that gripped Prague in the early 1900s.
In the Penal Colony (2005-6) written and directed by Sibel Guvenc, is based on a short story by Franz Kafka in 1914. Guvenc treats the film with the fine blend of surrealism and existentialism that marks the literary works of Kafka. The cinematography is brilliant though the unfolding of the narrative might seem a bit confusing for those who have never known Kafka. Kiss me Not on the Eyes from the noted Lebanese director Jocelyn Saab, about a girl who wants to become a dancer, turned out to be a major disappointment. Japan's The Buried Forest directed by Kohei Oguri, Bosnia's Go West directed by Ahmed Ivanovic, France's Kilometer Zero directed by Hiner Saleem, Carlos Sauras' Iberia from Spain, Mother of Mine from Finland directed by Klaus Haro, and the inaugural film Adam's Apples from Denmark's Anders Thomas Jensen were the most outstanding film from the ones this critic managed to watch.