SHORT TAKES
Psychology & spirituality
Randeep Wadehra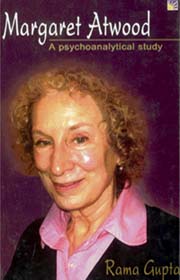 Margaret Atwood
by Rama Gupta New Dawn Press. Pages 166. Rs 500.
Languishing in the shadows of the gargantuan US literary industry Canadian literature remained stunted and shunned until her survival became an 'index of the Canadian Literary Tradition'. The 2002 Booker Prize winning novelist, poet and literary critic Margaret Atwood is a 'versatile and evolving' Canadian writer who has enabled her country to acquire a distinct literary identity vis-`E0-vis American literature. On the one hand she has attempted the 'creation and acceptance of female characters who are fully human`85' and on the other she has come up with characters that are 'motivated by intra-psychic and interpersonal conflicts'; Gupta wouldn't label them as neurotics. Instead, she attempts to understand their conflicts by employing psychological, especially 'Third Force', tools. In this volume she discusses Atwood's six novels, viz., The Edible Woman, Surfacing, Lady Oracle, Life Before Man, Bodily Harm and Cat's Eye. Invaluable for students of literature.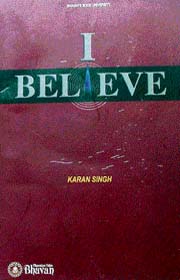 I Believe
by Karan Singh Bharatiya Vidya Bhavan, Mumbai. Pages: XII + 75. Rs 90
IT is well said that at any given point of time a person is the sum total of his or her experiences. These experiences give birth to certain beliefs. All this is reflected in the multifaceted personality of Dr. Karan Singh. Apart from being a veteran politician, Singh is a thinker and author too. In this book he avers that books, music, travel and people have influenced his thinking. This slim volume outlines his beliefs, viz., today's human being is in an intermediate stage between the animal and the divine and his true destiny lies in attaining divinity. In fact, activities in all spheres of life, be they economic, political, scientific or others should lead to spiritual realisation. Singh has elucidated his philosophy in a lucid manner.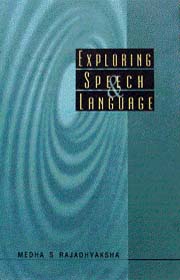 Exploring Speech Language
by Medha S. Rajadhyaksha National Book Trust. Pages: xiii + 124. Rs 55
Words uttered by us express our thoughts. Such speech – a string of coherent expressions – is our language. And we all know that there are countless languages in this world. How is a language formed? Is it merely a function of the brain or are there other contributing factors too? This book belongs to the 'popular science' genre wherein Rajadhyaksha highlights the symbiotic relationship between eco-systems and formation of languages, and warns that with the destruction of the former the latter too will disappear. And what would a single language world be like? The sweep of this rather slim book is wide, and amazingly so. Yet it provides the layperson with knowledge, and the knowledgeable with food for thought. You will find the diagrams, charts and other illustrations in this book very illuminating.