Soaring construction costs sour concrete dreams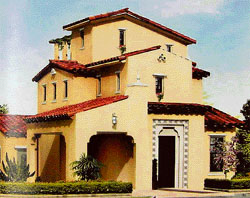 Dreaming about a house costs nothing, but with spiralling land and construction prices it may remain a dream only, writes Maneesh Chhibber
Constructing a house or any other building is becoming costlier for the Indians, more so in Punjab and its surrounding areas. While the state government has not been able to put a check on the spiralling prices of almost all construction material, the dream of owning a house has become just that - a dream - for the great Indian middle class.
Big hoteliers turn towards budget hotels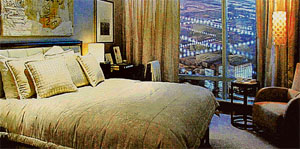 With rising land cost, five-star hotels are proving unviable for big players, says Ruchika M. Khanna
The demand for low-cost accommodation and 10,000 additional rooms, especially in Delhi and the National Capital Region (NCR), has led to a burgeoning demand for budget hotels in the country.

NO-FRILLS COMFORT: Basic facilities like clean, spacious rooms and bathrooms will be the USP of budget hotels. — Photo by Malkiat Singh

Punjab, Haryana realty sector to attract Rs 1,30,000 cr by 2010
Availability of land and friendly tax regimes are major attractions for realtors, claims S. Satyanarayanan
With a projected investment of Rs 1,30,000 crore from private players in real estate by 2010 in North India, various northern states are competing with each other to woo investors to their respective states.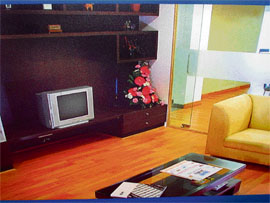 Old-age homes come of age
Jangveer Singh
Old age homes like '2nd Innings' in "Lage Raho Munnabhai" do not exist just in movies but in real life as well. In Bangalore, which has many firsts to its name where realty projects are concerned, a housing complex by the same name is coming up that will provide quality housing to the aged. In fact a few prominent builders have already started exploring this niche market of quality housing for the aged.
Rs 4,500 cr IT township coming up in Madurai
Arup Chanda
RR Industries, which creates infrastructure facilities and offer them on a long-term lease basis to IT companies, is setting up a completely integrated township in Madurai in southern Tamil Nadu.
Builder-flat concept finds no takers in Faridabad

Bijendra Ahlawat
The concept of the builder flat residential housing, considered as a viable option to meet the growing demand of urban housing, has not got the desired attention of the both the state government and the consumers here so far. Though there have been a large number of people favouring the idea, the issue has led to more confusions due the problems, which have not been addressed so far.

Flats constructed by private builders are not getting any buyers in Faridabad as the state government has banned the registry of such flats. — Photo by the writer

TAX tips
No rebate on CG tax if returning house loan
By S.C. Vasudeva
Q. In August 2001, I had taken a loan of Rs 19 lakh from a private limited company in which I am a director, to purchase a plot of land in a DDA auction.