Career Hotline
Nursing ambition
Pervin Malhotra

Q I am a student of B.Sc (Nursing)-III. Please advise me on the prospects of higher studies and job avenues in India and foreign countries.
— Sheenam
A No longer the last resort of girls from economically backward sections or the preserve of those from down South, nursing has now emerged as a profession of choice, and a paying one at that. More and more urban women (and men) are entering this field, which was not the case even five years back. The boom in the healthcare sector has ensured more opportunities and better salaries. It is perhaps the only profession in the world where a 24-year old girl from a lower socio-economic level can earn Rs 2-lakh per month by working in a hospital in the US or Europe.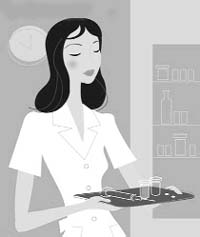 Combining the art of caring with the science of healthcare, nursing is perhaps the most important link in our health programme.
Considering that the ratio of nurses to doctors in India is a pathetic 1: 4, as compared to the international norm (i. e 4 nurses to 1 doctor), it's certainly a good choice. More so, if you are temperamentally cut out for helping and caring for people. At present, the demand for trained nurses far exceeds the supply, all over the world. In India we have a little over 27,000 trained nurses and midwives against a requirement of 45,000. Most states have as many vacancies as the number employed.
After you complete your degree you have the option to go in for further specialisation at the postgraduate level in areas such as paediatrics, geriatrics, coronary care, cardiology, ophthalmology, oncology, psychiatry, dietetics, orthopaedics, etc. Another option would be to move into hospital management or healthcare administration by pursuing a specialised PG course in the subject from a reputed institution.
Apart from working in hospitals and nursing homes, there are openings in health clubs, spas, hostels and hospice services. Or, you could offer home-based patient care services.
There is currently an acute shortage of qualified nursing staff in the US, Canada, Europe and even Singapore, which is fashioning itself as a medical tourism hub in the region. Consequently, a large number of Indian nurses with some work experience are being recruited for well-paid jobs abroad after they have cleared the mandatory Exams. H1B visas are now offered to nurses for working in the US.
Flower as an entrepreneur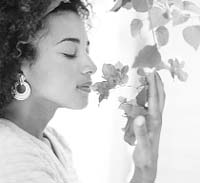 Q I have a small piece of farm land and would like to take up floriculture on it. What is the scope of this field? Please guide me about the institutes and websites, buyers etc.
— Varun Vashisht
A India's agro-climatic conditions being ideal for floriculture, the country has emerged as a significant player in the global market. There is a great demand for Indian flowers, especially roses, in Europe. Flowers such as tuberoses, chrysanthemums, and gerberas are also in demand.
It is definitely easier if you have some land of your own but you will need a minimum of one acre to begin with. However, before setting foot in this field you must undertake a proper assessment of various factors such as soil quality, availability of usable ground water, climate and proximity to the market. You must explore the marketing possibilities so that you get the best price for your flowers and also select the most suitable flowers for cultivation.
If you are creative and enterprising enough to study the seasonal demand vs. availability of various flowers in the international market, and thereafter use it to your advantage, needless to say you could "reap a rich harvest". Floriculture can be a lucrative business, if you have a green thumb and a smart business sense.
A degree in floriculture would be ideal for getting started, though not necessary. A course in tissue culture will help you identify and propagate plants, which are adaptable to Indian conditions, as also try out new breeds of flowers. If you can't attend a regular course, North-Eastern Hill University (NEHU), Centre for Distance Education, Bijni Complex, Laitumkhrah, Shillong (www.nehu.ac.in) offers a 6-month Certificate course in Floriculture as well as a general course in floriculture (6-month, Distance). Eligibility: Bachelor's degree.
Hopefully, the training should equip you to set up and maintain a green house and handle green house equipment, cultivation techniques, post harvest treatment, storage, packaging etc. Otherwise, just make sure, you have expert technical advice so that you don't fall short of quality at any stage. Remember freshness and timing are critical issues in this business. Europe is the largest producer and consumer of flowers. But its production level plummets in the freezing winters. India has taken full advantage of this demand-supply gap. Although our share amounts to less than 2 per cent of the global $ 50 b market, the future is rosy.
Get a dose of pharma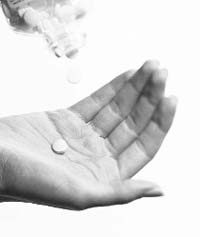 Q I plan to join a pharmaceutical company as a medical representative. Side by side, I want to pursue BBA through distance education. Can you please give a list of institutes that offer this course?
— Amit Jawa
A A large number of universities offer BBA/BBM/BBS through distance learning. Please check the websites for details.
lGuru Jhambeswar University, Directorate of Distance Edu, Hisar-125001; www.gju.ernet.in
lKurukshetra University, Kurukshetra (http://kuk.ernet.in)
lJamia Hamdard, Directorate of Open & Distance Learning, Hamdard Nagar, New Delhi-110062 (Deemed Univ); www.jamiahamdard.edu
lBarkatullah Vishwavidyalaya, Institute of Open & Distance Educationn, Bhopal- 462026; www.bubhopal.nic.in
lJain Vishva Bharati Institute, Directorate of Distance Education, Tulsigram,
Ladnun (Raj); (www.jvbi.ac.in)
lMJP Rohilkhand University, Centre for Distance Education, Bareilly-243006 (UP)
lJiwaji University, Institute of Distance Education, Gwalior-474011 (MP); www.idejug.org
Punjab Technical University, Ladowali Road, Jalandhar-144001 (Regional Learning Centres); www.ptuonline.com; Course: BBA (Online).
Pilot project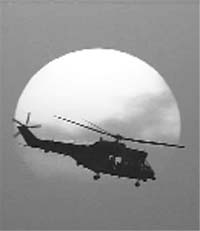 Q I am in Class XII (PCM) and plan to join the aviation industry. Can you please tell me the pros and cons of joining either as a pilot or cabin crew? Which is more lucrative?
— Virender Tanna
A With Indian carriers going international and acquiring 200 new aircraft and several new airlines starting operations, aviation is has become one of the most "happening" sectors of the economy.
An increasing number of crew members — stewards and airhostesses, even engineers are queuing up at aviation schools to obtain a commercial pilot's license. Typically, salary levels for cabin crew range from Rs 25,000 to 1 lakh per month, while a fresh pilot starts off on a package of Rs 1.25 to 2.5 lakh pm. And if the DGCA approves raising the maximum annual flying time to 1200 hours from the current limit of 1000, pilots can look forward to a 30 per cent hike in their salary. Also, the retirement age for pilots is 65 while the active career span is 3 -10 years for the cabin crew. India will need at least 17,000 pilots over the next 20 years and many vacant slots in the cockpit are being taken up by expat pilots. Domestic airlines are expected to add another 250 more aircrafts by 2010. Even if we take the figures with a pinch of salt, some estimates suggest that there will be a demand for 40 additional pilots every month.
However, the cost of pilot training can be a big deterrent for many. The steep rise in fuel cost makes pilot training a pretty expensive affair. Although commercial pilots are paid very handsomely, you must be prepared for the exorbitant cost of training. Students need to fork out Rs 15 -25 lakh for getting a pilot license, depending on whether you train in India or abroad.
Also, pilots need to be hundred per cent fit at every stage. Not only must they clear an exacting medical examination at the time of entry, but also every 6-12 months throughout their flying career. The number of aspirants seeking the CPL has tripled within a year.
However, not all of those who go for pilot training may be able to come out with flying colours as the skill sets and aptitude required are very different. The pass percentage for the CPL exam conducted by DGCA is abysmally low. To crack the papers you must work really hard.
Being Britain bound
Q I visited London for the holidays and after being educated in a convent school I think my knowledge of English and the country is pretty good. Will I still need to take the 'Britishness Test' to migrate to the UK next year?
— Harpreet Kaur
A When in Britain, do as the British do — seems to be the new mantra for immigrants seeking naturalisation as British citizens. The British Government has introduced a new compulsory 'Britishness Test' formally known as the 'Life in the UK' test. From April-2007 onwards, anyone seeking to live in Britain permanently has to clear the English language and knowledge of life in the UK tests before they can be granted permanent settlement rights.
The idea is to acquaint new immigrants with the practical knowledge about living in the UK, the civic and political dimensions of British citizenship as well as their rights and responsibilities.
This new initiative comes close on the heels of the mandatory English language test.
So yes, if your level of English is above ESOL (English for Speakers of Other Languages) Entry 3, you will need to take this 45-minute test.
However, if it is lower than ESOL Entry 3 you will have to attend the combined English language (ESOL) and citizenship classes.
If you are not quite sure what your level of English is log on to www.learndirect.co.uk to get an initial assessment
The curriculum includes a wide range of topics from the tenets of parliamentary democracy, British history, consumer law; employment issues to the changing face of youth culture. The test fee is `A334 and pass percentage is 75 per cent. You can take the test again if you fail.
According to a study, for most people of Asians and Afro-Caribbean origin this test may not prove to be a problem as they identify more with `Britishness' than even the white English-speaking people.
However, don't assume that just because you have visited the country that you automatically qualify for that proverbial British stiff upper lip. I would recommend that you revise your basics by reading books like 'Life in the United Kingdom: A Journey to Citizenship'
For more details visit: www.lifeintheuktest.gov.uk or call Life in the UK Test Helpline on 0800 0154245.
The writer is a noted career consultant
Please send in your query, preferably on a postcard, along with your full name, complete address and academic qualifications to: Editor, Jobs and Careers, The Tribune, Sector 29, Chandigarh-160030, or at careers@tribunemail.com