SHORT TAKES
Travails of a trailblazer
Randeep Wadehra
Gulab Bai
by Deepti Priya Mehrotra
Penguin. Pages: viii + 318. Rs 295.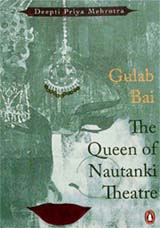 When a pleb earns elite's respect, one sits up and takes notice. And, if that pleb is a Dalit woman, a legend is born to earn the nation's unstinting homage. Gulab Bai belonged to Bedia caste of UP's Balpurva village. As a twelve-year old in 1931 she stormed the then male bastion when she became the sole female performer in a nautanki troupe, only to set up her own company subsequently. Thus began her long and arduous trek to stardom and riches, braving threats to her life en route. Her name became synonymous with the hoary folk art that was the medium of mass entertainment in those days. Her achievements earned her Padmashree and acceptance in the rarefied social echelons. Mehrotra has traced Gulab's life and times with due diligence – giving us a picture that has conflicting colours – bright, dull and dark. Ultimately what one sees is a woman who was a non-conformist (she was an unwed mother), gritty, talented and trailblazer. Although she was much acclaimed for her contributions to this folk art she died a disillusioned woman.
Impact of Partition: Refuges in Pakistan
by Amtul Hassan.
Manohar. Pages 141. Rs 260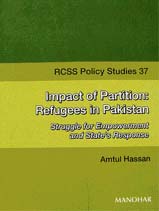 The spectre of Partition still haunts the subcontinent. The largest ever exchange of populations gave birth to several humanitarian problems. But in Pakistan there was additional problem – sharing of political power. During the first decade after the Partition, Punjabi refuges from India quickly assimilated with the locals in West Punjab, discarding the Mohajir identity.
But the Urdu-speaking refugees preferred to retain the tag. Since most of them preferred to settle in Sindh, and Karachi was the national capital then, Mohajirs (Hassan prefers the term Partition refugees) seemed to enjoy politico-administrative advantages. But when the capital shifted to Islamabad, things became rather uncomfortable for them. Hassan examines their past and current status in the Pakistani polity, while looking at the prospects of their empowerment.
Path to Nirvana
by Gursharn S Zal
Trafford, Canada. Pages 209.
Price unstated.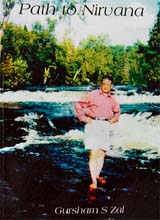 There's a strange symbiosis between love, pain and poetry. Love leads to joy and pain, culminating in unaffected verse.
Pain on the contrary leads to empathy, understanding and, yes, love and verse.
Poetry rouses our sensibility to pain and love – both sensual and spiritual. Zal has tried to address these.
Though he dwells on different types of love, he does not shun the carnal. Poetry is not for the hard-nosed self-seeker.
It's a sublime art that enriches sensitive souls. You'll experience a collage of emotions while reading this anthology, as Zal avers in his poem Wedding of Victoria 'warmth of love/warmth of desire/the joy/the sorrow/the conflicts'.