Career Hotline
Imagination a prerequisite for make-up artist
Pervin Malhotra
Q I am interested in becoming a TV or film make-up artist. What does the work entail and how should I go about it? Will joining any normal beautician course help?
— Gursimran Chopra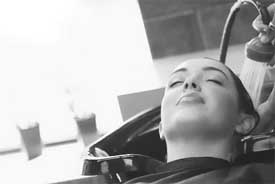 A Not all actors or models are born with flawless skin or perfectly chiselled looks, but professional makeup can transform the girl-next-door into the proverbial swan.

Besides a steady hand, speed and the stamina to stay on your feet for long hours, imagination and appreciation of the human form are the prerequisites of a successful makeup artist.

TV and film make-up is quite different from fashion or party make-up. And being somewhat heavier, film make-up is different from TV make-up. Depending on whether it's a period film or horror flick, you may have to use wigs, false teeth, highlights and shadow make-up for each character — maintaining the continuity shoot after shoot. If it's a thriller, materials like foam latex and gelatine are used to change the shape of the face or create life-like scars and wounds.

Professional make-up artists research and minutely plan the make-up required for each production. The medium — video, still or film — also determines the kind of make-up to be done. Make-up for the ramp is different from that for TV and that for TV is quite different from that for film.

Being a traditional male stronghold, strangely there are hardly any women make-up artistes in the Indian film industry.

Beauticians who aspire to become TV or film make-up artists should take up a course in cosmetology that focuses on how the camera perceives the face under different kinds of lighting.

A good course in media make-up from a reputed beauty school such NIFT (www.niftindia.com), NIFD (www.nifd.net), Pearl Academy of Fashion (www.pearlacademy.com), Pivot Point India or VLCC Institute, www.vlccinstitute.com would be a good starting point. Or else, you could train on-the-job under a professional media make-up artist.


KPO needs technical know-how with decision-making skills

Q Could you please give me some details about the prospects for a fresh CA in a KPO firm? I don't have any interest in auditing. Please tell me what are the qualifications required to apply in a KPO. Is it the same as BPO?

— Jeetender Batra

A Besides being a hot BPO hub, India has rapidly scaled the value chain to emerge as the most-preferred KPO destination. A CII study indicates that the KPO industry is poised to grow at the rate of 46 per cent to touch a whopping $17 billion by 2010, of which India will take the lion's share of $12 billion. Nasscom predicts that India will bag 70 per cent of the three lakh jobs created in the next five years.

Nonetheless, a lot of people confuse BPO with KPO, which stands for Knowledge Process Outsourcing. KPO requires advanced logical and technical know-how combined with decision-making skills, while at the lower end of the spectrum are BPOs which rely on the simple execution of standardised processes. To acquire domain expertise you need higher level qualifications such as the CA, MBA, MBBS, law or accountancy degree. So if you qualify the CA exam, you can definitely apply to the high-end finance KPOs.

The good news is that of late, a number of CAs are migrating to this dynamic new KPO sector. In fact the ICAI, with a membership base of over 1.30 lakh CAs, may soon be hard pressed to meet the burgeoning demand for fresh CAs.

Financial KPO firms have been aggressively wooing CAs with fatter pay packages and perks, as a result of which nearly 30 per cent of fresh recruits join the KPO sector. And let me assure you that this trend is here to stay as the figure is expected to touch 50 per cent over the next five years.

During campus recruitment held at the ICAI in March this year, 102 companies handpicked 1,144 candidates from the institute, of which 459 joined IT and ITeS firms.

And don't fret if you are not cut out for auditing. There is a veritable menu of KPO services you can choose from e.g. business and technical analysis, legal services, improvement in business cycles, assets record keeping & verification, taxation consultancy, credit appraisal, business and market research, supply chain appraisal, content development, IPR, R&D, data analysis, management information system etc. With the recent revision of the syllabus, another area that CAs have significant expertise is in international accounts — an area which is attracting a lot of offshore work.

To make your mark in this field, you must be proficient in computers. So in addition to MS Office it would be advisable to learn an internationally relevant accounting package. I hope your maths and English skills are decent.

ITeS majors such as Progeon and Genpact are some of the firms to which you could apply.

Cracking MAT

Q I am average student and I know I cannot crack the CAT, so I was thinking of taking the MAT. Could you please give me all the details regarding this exam. Is it as tough as CAT?

— Sujit Bindra

A The Management Aptitude Test (MAT) is conducted by the All India Management Association (AIMA) for admission to a large number of second-rung management schools. It is held four times a year on the Sunday of February, May, September and December. The next exam is scheduled for 04 February 2007. Your MAT scores will be valid for one year.

Eligibility: Bachelor's degree. Usually, there is a minimum percentage requirement in graduation, which is different for different management institutes/ universities. For this, refer to the prospectus of the particular institute.

The test consists of five sections: language comprehension; mathematical skills; data analysis and sufficiency; intelligence and critical reasoning; Indian and global environment. Each section consists of 40 questions, so you have a grand total of 150 minutes to complete 200 MC questions. Watch out there is negative marking for incorrect answers.

Although it is on similar lines as the CAT, the level of difficulty for MAT is lower than that of the CAT. It is more formula-based (if you have memorised the formulae, you'll do fine) as compared to the CAT, which is entirely application- based. The pattern is more or less predictable. If you crack 85-90 per cent, consider it a good attempt.

Practise the FAQs, kunjis and books for maths and English.

English is more grammar-based (analogies, match the list, fill in the blanks), while CAT tests you on sentence structure, logic and understanding the assumptions in the passage. While MAT is more fact- based, the CAT is more

inference-based.

Except for the GK sections for which you may need to read up, prepare a bit, perhaps the last week of November (however, not all institutes that accept MAT scores, factor in this section).

For details: log onto: www.aima-ind.org. The application deadline is January 19, 2007.

Get charged up about energy management

Q I am keenly interested in energy conservation and management. I will be completing my B. Tech degree next year and would like to know the names of the institutes that offer this course at PG level?

— Kapilesh Kapur

A Energy shortage is one of the major impediments to economic growth.

With spiralling petro prices energy conservation has become a key area of interest. There is an urgent need for qualified professionals who can audit and handle energy efficiencies. Trained professionals are recruited by the oil and gas industry.

Here are the names of some of the institutes that offer this course

University of Petroleum & Energy Studies, Dehra Dun www.upesindia.orgaCourses: 1) M. Sc in Energy Efficiency (2-year).

Eligibility: B. Tech or B. Sc (50per cent).

2) B. TEch: Applied Petroleum Engg/Gas Engg

Shri Mata Vaishno Devi University, Jammu (www.smvdu.org) offers M. Tech in Energy Mgt

The course offers energy planning, energy audit, and efficiency, alternate resources, demand and supply, economic and environmental aspects and technology.

You could work in industry, academic and research institutions, banks, UN and other international organisations.

Eligibility: M. Sc (Physics), BE/ BTech/ BArch (60 per cent)

Devi Ahilya University, School of Energy & Environmental Studies, Faculty of Engineering Sciences, Khandwa Road Campus, Indore- 452017 (MP) (www.sees.dauniv.ac.in) Courses:

1) M. Tech (Energy Mgmt) (6-Sem, Distance)

2) PG Advance Diploma in Energy Auditing (3-Sem)

Eligibility: For 1): BE / BTech / MSc (Physics, Electronics, Agriculture, Instrumentation, Maths & Energy) (55 per cent).


MBA in biotechnology

Q I have completed BAMS. However, I am not interested in this field. I would rather branch out into biotech. Am I eligible? What should I do?

— Palak Kalra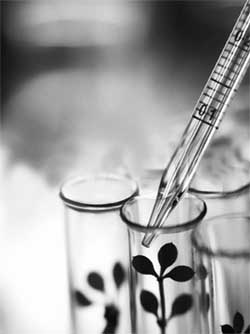 A I am afraid you are not eligible for M.Sc biotech. Most M.Sc biotech programmes admit students of medicine, but it is usually MBBS or BDS. However, if you are really interested in biotech, you could apply for an MBA in biotechnology offered by the following universities.
University of Pune www.unipune.ernet.in http://dms.unipune.ernet
Deptt of Management Sciences, (PUMBA), Ganeshkhind, Pune 411007 (Mah)
Course: MBA (biotech). The notification has appeared in the leading dailies.
Eligibility: BSc / MSc (with biochemistry / biology / botany / chemistry / microbiology / zoology / biotechnology / marine biology / life sciences) / Bachelor's degree in agriculture / medicine / technology / Engineering/ ayurveda / pharmacy / veterinary science. Selection is on the basis of ATMA Test to be held on 11 February 2007 followed by GD and Interview. The application deadline is 28 April 2007
Amity University, Amity Institute of Biotechnology, NOIDA (UP)
Course: MBA (Biotech Mgt) Details: www.amity.edu
Sociology in civil services exam
Q I plan to sit for the Civil Services exam next year. I don't have a formal degree in sociology, but would like to opt for it for both the Prelims and the Mains of the CS exams. Is this a good choice?
— Ratika Tulsiyan
A The youngest of the recognised social sciences, sociology spans an entire gamut of themes that are an inextricable part of human life, including marriage, family and kinship, social stratification social change etc. As such no formal degree is required for opting for sociology.
Of late, sociology has become quite popular because it is scoring and the curriculum prescribed by the UPSC is relatively easy to grasp and interesting to study.
But that doesn't mean you can afford to slack off in any way. The syllabus is quite vast and has been divided into 10 units, which for the purpose of study can be further subdivided into three main categories namely concepts, institutions and theories — all of which you must master before taking the exam.
Consult the from IGNOU's study material while preparing for this exam. You should also be familiar with the works of thinkers like August Comte, Karl Marx, Herbert Spencer, Emile Durkhiem and Max Webber.
The advertisement for the UPSC exam has appeared in Employment News and leading national dailies. The prelim exam will be held at various centres across the country on May 20, 2007. The application deadline is January 15, 2007
For further details, contact: the Secretary, Union Public Service Commission, Dholpur House, New Delhi 110011 or log on to: www.upsc.gov.in.
Security scenario
Q I am a degree holder. I want to join the SPG or NSG. Please tell me how I can join either of these two groups
— Devang Kumar
A Recruits to Special Protection Group (SPG) include the police and National Security Guard (NSG) commandos. The officer cadre is mainly IPS Officers from various state/central cadres. They are trained like the US Secret Service. The Special Protection Group (SPG) is used for the protection of VIP personnel such as the President, Prime Minister and the members of his immediate family.
The National Security Guards (NSG) was raised by the Cabinet Secretariat under National Security Guard Act of 1985. The NSG proudly wears the mantle of being one of the finest counter-terrorist units in all of Asia. Apart from providing security to VIP's, conducts anti-sabotage checks, and is responsible for neutralizing terrorist threats to vital installations. Its missions include engaging terrorists in specific situations, responding to piracy in the air and on the land, and rescuing hostages in kidnap situations.
The NSG is divided between the Special Action Group (SAG) and the Special Rangers Group (SRG).
Top-notch recruits from Indian Army and various police organisations are selected to join both these two groups.
Further studies in English
Q I have done M.A English. I want to pursue M. Phil in English through correspondence. Please tell me the universities that offer such programmes.
— Manika
A Several universities offer M. Phil (English) through correspondence:
Kurukshetra University, Directorate of Correspondence Courses, Kurukshetra 136119. (www.kuk.ernet.in)
Karnataka State Open University, Mysore; (www.ksoumysore.com)
Central Institute of English & Foreign Languages, Deptt. of Distance Education, Hyderabad; (www.ciefl.ac.in)
Kakatiya University, School of Distance Learning & Continuing Education, Warangal (AP); (www.kuwarangal.com)
Madurai Kamraj University, Directorate of Distance Education, Madurai (TN) (www.mkuniversity.org)
Mother Teresa University, School of Distance Education, Kodaikanal (TN). (www.motherteresauniv.org)

The writer is a noted career consultant
Please send in your query, preferably on a postcard, along with your full name, complete address and academic qualifications to: Editor, Jobs and Careers, The Tribune, Sector 29, Chandigarh-160030, or at careers@tribunemail.com