Australian bank sticks to its decision on outsourcing jobs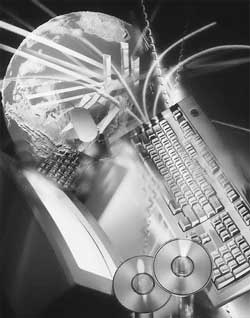 Melbourne: Amid raging controversy over outsourcing of jobs, Australia's leading bank, St George's Bank, has said it is sticking to its decision to send 76 computer services jobs to India due to competition. "We are competing in an environment of very strong major bank players. If we don't remain competitive, St George won't exist," bank's chief executive Gail Kelly told its shareholders at its recent annual general meeting in Sydney, according to a report in "Sydney Morning Herald".
Earlier, the Australian Finance Sector Union (FSU) had urged St George's Bank shareholders to reject sending jobs to India. The bank had, earlier this year, moved over 70 jobs from Sydney to Adelaide to Bangalore.
Deloitte published a survey last year showing that 57 per cent of respondents in the financial sector are either involved, or planning to become involved, with offshoring jobs. That number was set to grow this year, the report qouted Warren Green, Deloitte's co-leader for financial services, as saying.
For those companies which send some of their operations to low-wage nations such as India, China or the Philippines, savings can run to between 20 per cent and 40 per cent of comparable Australian costs, Green said.
In the month of November, chairman of the Commonwealth Bank of Australia, John Schubert, had said that the bank had evaluated sending service jobs overseas. However, its did not proceed.
Rival Westpac had said that it would send about 500 back-office jobs to India also.
The bank's stand may have frustrated its employees in the face of bigger rivals such as Westpac and Commonwealth Bank backing away from plans to send back-office jobs offshore.
But, the relentless pressure to boost profit margins and Australia's tight labour market means the other banks will have to revisit the issue at some time, analysts say.
According a survey published by the FSU, 82 per cent of respondents said they would consider changing their banks if they knew their data was being supplied to service providers overseas.
In October, Britain's Channel 4 aired a story showing a man representing a call centre in India offering to sell the frontman of the programme credit card details of 200,000 people.
"The risk that their personal information may be stolen is real," FSU's New South Wales and ACT secretary Geoff Derrick said.
"The trend of outsourcing is inevitable as labour costs here rise," Andrew Reynolds, a risk and investment commentator with ozrisk.net said. — PTI