OFf the shelf
Making of a nation
V. N. Datta
Haksar Memorial Volume III: Challenges to Nation Building in a World of Turmoil.
Ed Subrata Banerjee. Centre for Research in Rural and Industrial Development, Chandigarh.
Pages xi+ 464. Rs 795.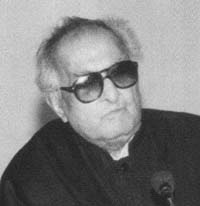 As a tribute to the memory of P N Haksar, a week-long seminar-cum-lecture series programme on themes relating to nation building, development process, communication and governance was organised by the Centre for Research in Rural and Industrial Development, Chandigarh, from November 7 to 17, 2005. The book under review is based on the papers presented at that seminar.
Eminent diplomats, administrators, experts and public men from India, Russia, Pakistan, Finland, Bangladesh, Israel and Korea participated in the seminar. In his inaugural address, Prime Minister Manmohan Singh stressed on the necessity of strengthening a closer relationship among the South Asian countries. He suggested the establishment of an institute of South Asia Studies constituting a think tank, by CRRID.
Haskar was an extraordinary man of disturbing intellect who had the courage to question the established order of things. A K Kidwai is absolutely right in that Haksar had a ceaseless quest of learning. He assimilated ideas from whatever quarter they came and chose an independent line of action. The first section of the book contains three assessments of P N Haksar including the one by his daughter Nandita Haksar.
The Russian delegation, led by S. Kurginyan, Director, Public Foundation Experimental Creative Centre, Russia focused on the challenges of terrorism, and suggested that the menace of terrorist activities might to be dealt with firmly, globally and locally. Kurginyan also emphasised that terrorism flourishes in various parts of the world, but its causes are different, depending on historical circumstances. Further it was stated that terrorism is not always a part of organisation with international ramifications.
In a candid presentation, M J Akbar clarifies some of the misunderstandings caused by the concept of jihad in Islam. According to Akbar, Islam is a religion of peace but in certain circumstances, it allows the use of force in self-defence, when the issue involved is to fight injustice. Of course, the Muslims wage a jihad but, not every war fought by them is jihad.
For the section on international relations and security consideration, Jagat S Mehta, a former Foreign Secretary, maintains that Prime Minister Indira Gandhi not insisting on legalised frontiers at Shimla in 1972 was an example of statesmanship as she made allowances for Pakistan leader's domestic difficulties. Of course, Mehta knows what the Pakistan leader did later. I think Mrs Gandhi missed the golden opportunity of resolving the Kashmir issue at Shimla. To say the least, Mrs Gandhi was too confident to be prudent. In the concluding part of his essay, Mehta has crystallized cogently the basic contentious issues spoiling Indo-Pak relations.
In the section of Softening of Borders for Achieving Peace and Prosperity, Dong Ju Chir has presented an insightful analysis of his experiences of the Korea Peninsula. He suggests that a socio-economic approach can bring about an atmosphere of reconciliation and cooperation. He is satisfied that South Korea is intensifying economic relations with North Korea in order to improve political and economical security. In the same border section, T.V. Rajashwar warns that unless Pakistan reverses and modifies its old negative policy there is no possibility of settling the Indo-Pak conflict.
In a scholarly presentation based on his much-acclaimed book The Soul and Structure in India, Jagmohan pleads for the decentralisation of power and the creation of the infrastructure of local government institutions. He maintains that the issue of getting rid of many evils from which the country suffers is not political, but ethical. He sees no reasons why the country should not be declared institutionally a Vedantist or ethical state. And for the realisation of the objective, he suggests that moral values bequeathed by Vivakananda, Rabindranath Tagore and Gandhi be inculcated among the people of India.
Chapter 26 gives a very detailed account of the working of Panchayats in the country, and offers valuable suggestions for their improvement.
Without mincing words, in a lucid presentation, H K Dua laments that the media, both print and electronic, has failed to discharge its responsibility in representing the people of India, and in focusing on the problems such as poverty, illiteracy, corruption, and flagrant abused of power. He strongly pleads for the autonomous character of media. According to him, threat to media comes from the government and business. Dua writers "I have noticed that the editors with a conscience do not survive for long in big business papers."
Amita Malik criticises the role of Doordarshan for failing to reach the world outside. She thinks that its programmes for border area such Kashmir and the Northeast have lacked technical reach and programme quality. Rita Mukherji laments that due to impact of vested interests, the media has degenerated, and steps ought to be taken to lift it out its piteous spectacle. However, she makes no constructive suggestion for the better working of the media. Harmeet Singh, however, thinks that any improvement of the media must come from within i.e. individual responsibility.
In the light of Finish history, Hemma Leena Hemming maintains that for a meaningful and harmonious development in a country, creativity, advance and innovation are necessary. Indra Nath Choudhary asserts that pluralism has been an integral poet of culture in Indian history. In this context the juxtaposition of nationalism and religious and local identification needs analysis. Sohanlal Dutta Gupta thinks that Stalinism in the Soviet Union tumbled it failed to negotiate with pluralism. Who would disagree with Kuldip Kaur when she urges the necessity of reconstructing the Madarsa system?
The eminent participants in the Haksar Memorial Programme have made a valuable contribution to the understanding of the basic problems that face the country. But the question is of implementation—there always falls a shadow between conception and execution.