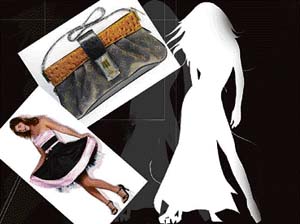 Design a future in fashion merchandising
The work of apparel merchandising and marketing is an important part of the fashion business, writes Usha Albuquerque
Fashion dominates our lives. The pages of the daily newspapers, the stores, shopping malls and hoardings scream down the latest trends, and fashion models are the new poster boys/girls. With increasing incomes and standards of living has come the demand for new clothes, styles and fashion accessories. The Indian garment industry is less than 30 years old, yet one of the fastest growing sectors with a multicrore annual turnover. India has not yet built a reputation as an international fashion centre, although a few gifted designers are beginning to break into the global world of haute couture.


Careercature
Sandeep Joshi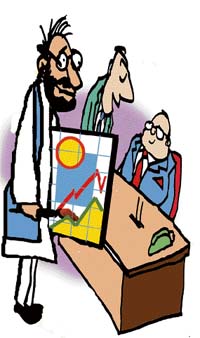 Sir, to make our company's profit graphs look attractive we have hired this renowned painter.

IBM-India boasts of low attrition rate
At a time when the information technology (IT) firms in the country are faced with high attrition rates, one of the leading IT majors of the country, IBM, claims to have a rate lower than the industry average.


Russia, Philippines may offer India stiff competition in outsourced jobs
The Philippines and Russia may be behind India currently in the IT outsourcing market, but might give it stiff competition in 2007, says a report.


Making an impression on new boss
R.C. Sharma
You have developed an excellent rapport and amicable working relationship with your present boss. You know him every inch. But one morning, you learn that your boss has been promoted/transferred or has resigned, and there is a brand new manager to occupy his chair.

Bits & bytes
Brainstorming with brand managers
Be a brand manager for a day', that was the call of Ikshaa, ISB Marketing Club's flagship event, held recently in Hyderabad. Ikshaa, which literally translates into 'looking ahead' in Sanskrit, was indeed a forward-looking conclave. It brought together some of the brilliant minds of corporate India, addressing pertinent issues, facing global marketers in the Indian market.


Career Hotline
Opportunity comes ringing
Pervin Malhotra
Q I am an engineering graduate (electron and telecom), currently working with a leading telecom MNC as Project Coordinator. I want to pursue the Telecommunication System Management course from IIT. Kindly guide me how to go about it, the fee structure and eligibility criteria, along with form availability dates.