MUSIC ZONE
Saurabh & Gaurav
Sonic Youth ó The Destroyed Room: B-Sides & Rarities
(Geffen)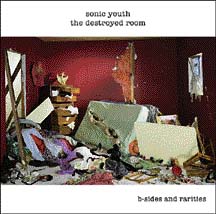 With over twenty studio albums to their name and a career that spans over a quarter of a century, the name Sonic Youth is synonymous with any genre of music you can think of. The 11 songs here are wildly diverse, as befits a band known for undermining traditional rock Ďní roll formations. For a start, the whole idea of a Sonic Youth rarities compilation is rather an ambitious one. The standout cuts include a track from an Alice Cooper tribute (Is It My Body); a trio of improvised tracks from the Noho Furniture Sessions that perfectly capture the bandís stake in the 21st-century musical avant-garde; a lovely Japanese-only instrumental from Sonic Nurse entitled Kimís Chords; and an alternate version of one of Sonic Youthís finest songs The Diamond Sea. The final of The Destroyed Roomís collected side-trips is the full, 26-minute version of one of the experimental statements, Washing Machineís The Diamond Sea.
Best track: The Diamond Sea
Worst track: Fauxhemians
Rating: ***
Willie Nelson ó Songbird (LH)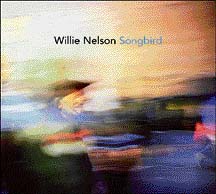 Songbird, Nelsonís sixth release in three years on the Lost Highway label, is a collaborative effort in its own right, with Ryan Adams behind the knobs and his Cardinals playing house band. The album opens with the shuffling blues number, Rainy Day Blues, which will make you want to hear more right away with its soulful guitar and wailing harmonica. The Cardinals lay down the tracks, and the arrangements sound more like Adamsí album Jacksonville City Nights than anything Nelson has ever recorded. One of the discís highlights is certainly Gram Parsonsí $1000 Wedding. With its backing choir and rollicking rhythm, the song is the best example of what Adams has added to the collaboration. But the most powerful songs come when Nelson and Adams re-fashion several of the Red-Headed Strangerís older songs, especially a galloping take on the little-known We Donít Run from Nelsonís 1996 album, Spirit. The new compositions, Adamsí Blue Hotel and Nelsonís Back to Earth arenít their best, but they grow on you with repeated listening. Lyrically, the chief headliner of the album remains the spiritually themed track, Hallelujah, a song written by Leonard Cohen. Adams should be applauded for doing a fine job of showing off Nelsonís considerable talents on a diverse collection of songs and styles.
Best track: Rainy Day Blues
Worst track: Amazing Grace
Rating: **
And You Will Know Us By The Trail Of Dead ó So Divided
(Interscope)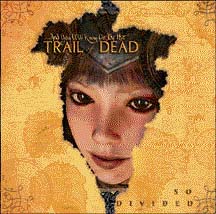 A gaggle of Texans from Austin, the boys have steadily built an unthreatened status as Americaís most unapologetically harsh rock and roll experience. Their music is an ear-splitting roller-coaster ride, while their lyrics call to mind a marriage between horror-movie moments and sarcasm. The music on So Divided is more progressive than punk and more lightweight than anything else. The arrangements are highly elaborate, and Keely & Co. throw in everything from entire brass sections to harpsichords to gothic synth-lines. Eight Days of Hell is a playful and lively track that begins with a drum intro straight out of the Beatlesí Good Day Sunshine and tops up sounding like Pet Sounds-era Beach Boys. The percussion-heavy Wasted State of Mind buzzes and shakes nervously through a handful of memorable hooks. For sheer drama, nothing comes closer to Sunken Dreams, which sounds like War-era U2 with a roaring, metal edge. Impressive, but not scary in the slightest.
Best track: Wasted State of Mind
Worst track: Witches Web
Rating: ***
Album of the month
Jay-Z ó Kingdom Come (Roc-A-Fella)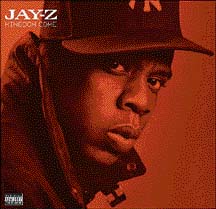 With an artist of Jay-Zís stature (he is the President & CEO of Def Jam Recordings among many other things), the release of Kingdom Come is being hailed as something of a second coming. Opener The Prelude is a perfect example of Kingdom Come gone right, with Jay-Z showing off his new swagger over a fashionably swooning string beat, as effortless and casually dominant and as lively as ever. On the Dr Dre-produced Lost Ones, he raps about relationship problems: "Me my time in this army is served/ So I have to allow she her time to serve/ The timeís now for her/ In time sheíll mature/ And maybe we can be we again like we were." Perhaps the albumís biggest surprise, however, is Beach Chair, the track produced by Chris Martin (Coldplay), whose voice floats over the song. Minority Report is Jiggaís response to the hurricane Katrinaís destruction of black New Orleans, and is one of the most moving lyrics of his career. Kanye West stamps his mark all over Do U Wanna Ride. The beats and basslines merge to create a genuinely funky vibe that Legendís husky vocals improve to perfection and the whole track just feels like a great listen. The party vibe continues on the energetic Anything, featuring Usher and Pharrell, and on Hollywood, where Beyonc lays her sultry vocals over the guitar-powered track. Permanent retirement, you suspect, is still a long, long way away.
Best track: Beach Chair
Worst track: Trouble
Top 10 singles
Irreplaceable Beyonce (CU)

I Wanna Love You Akon feat. Snoop Dogg (CU)

Say It Right Nelly Furtado (NM)

Wind It Up Gwen Stephani (NE)

Call Me When Youíre Sober Evanescence (FD)

How To Save A Life The Fray (NM)

Fergalicious Fergie (FD)

Letís Ride The Game (CU)

We Fly High Jim Jones

Run Away Love Ludacris feat. Mary J Blige (NE)
CU (coming up); NM (non-mover); FD (falling down); NE (new entry)