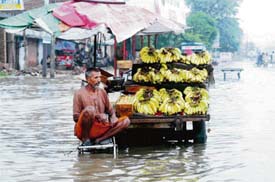 Disaster management
Flood of opportunities
India being a nation where natural calamities strike every now and then, the need for trained disaster management professionals is felt acutely, especially in the wake of the tsunami, writes Sunit Dhawan
Natural disasters take a heavy toll of human life and property year after year. The United Nations estimates that in the past two decades, nearly three million lives have been lost to natural disasters and some 800 million affected by them. Every year, at least four cyclones of varying intensity hit parts of India's nearly 6,000-km-long coastline. Besides, earthquakes of varying magnitudes rock northern India.

Careercature
Sandeep Joshi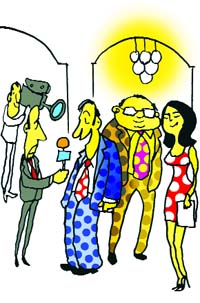 Do I need to explain it is a dotcom we have launched?

Bringing boardroom to IIT classroom
Bringing boardroom experience to classrooms, IIT- Kanpur is inviting industry executives to share their experience with budding engineers.

Smart Skills
Managing exam stress
Usha Albuquerque
Are you worried about the board exams coming up shortly? Are you feeling overwhelmed or anxious as the days draw near? Are parents anxious about their child's ability to cope with the exams?


Career Hotline
Join the women in khakee
Pervin Malhotra