Health Notes
Coffee is good for health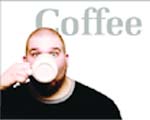 Washington: If your morning beverage of choice is coffee, recent research provides an extra perk. Like much-publicized green tea, which has garnered considerable attention due to its high antioxidant content, researchers have found that coffee is quite high in antioxidants.
Antioxidants are generally helpful substances, found in foods, which scavenge unstable molecules (free radicals) in your body. Free radicals contribute to oxidative stress, which, over time, can cause inflammation and other unhealthy changes in your cells. — ANI
Babies reach out in the womb
Sydney: Babies may learn to reach for things twice, once in the womb, then again when they are three or four months old
Humans learn how to deliberately and carefully reach for things while still in the womb, says an Italian team of scientists, reports a study published in ABC Online.
While it is generally believed babies only show planned reaching behaviour at three or four months old, the researchers think they may start before they are born.
Psychologist Dr Stefania Zoia of the Institute of Child Health IRCCS Burlo Garofolo in Trieste presented her team's research at the 8th Motor Control and Human Skill Conference in Australia last week. — ANI
Simple blood test may reveal Down's syndrome in foetus
London: US researchers have found that a simple blood test taken by pregnant women may help reveal genetic abnormalities like Down's syndrome in their developing foetus, removing the need for more invasive tests.
They have developed a new way of extracting and analysing the foetal DNA that circulates in maternal blood, and may lead to accurate tests for genetic disorders just five weeks into the pregnancy.
The new approach relies on the fact that the placenta sheds foetal cells into a woman's blood stream, which are then broken by the mother's immune system, releasing the foetal DNA. — ANI
Common blood pressure drug improves muscle regeneration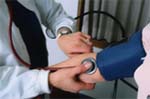 London: A collaborative research conducted by US researchers has found that the commonly prescribed blood pressure medication losartan to be effective in improving the regeneration and repair of muscles in a mouse model of Duchenne muscular dystrophy (DMD).
The study is based on similarities in the mechanism of DMD and another rare disease called Marfan syndrome, and the discovery that losartan is effective in blocking the key mechanism in animal models of both diseases. — ANI