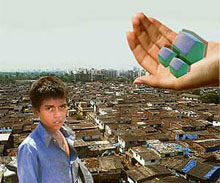 'Aashiana' for slum-dwellers
Haryana proposes to build apartments for economically weaker sections, Bijendra Ahlawat finds out
With housing facilities being thrown open on a large scale through private sector in Faridabad, thus providing ample opportunities to the economically-sound class, it is perhaps the government that is left with the burden to look after the housing needs of the poor. The Haryana government proposes to build apartments for the economically weaker sections (EWS) in near future.
Urban poor face massive housing shortage
While India eyes a GDP growth rate of 9 per cent plus in the next five years, there is still no answer to the housing woes of the economically weaker sections of the society.
Khatamband pattern faces gradual extinction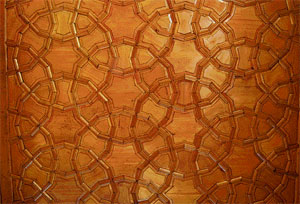 Steps should be taken to save this Kashmiri art, says Ehsaan Fazili
Khatamband, one of the traditional architectural techniques of panelling the ceiling with wooden pieces arranged in an intricate geometrical pattern, has been a unique feature in the residential houses and other structures in Kashmir.

Khatamband is a traditional architectural technique of panelling the ceiling with wooden pieces arranged in an intricate geometrical pattern. — Photo by Amin War


Estate talk
Ansals set to change Amritsar skyline
R. Suryamurthy
The skyline of the Land of Five Rivers is set to change by the end of this decade with a real estate major planning to develop five townships and 15 commercial projects, including a state-of-the-art entertainment and hospitality plaza in the Golden Temple town of Amritsar.
Ansal API President Deepak Sachdev says the company plans to invest Rs 11,000 crore in the next four years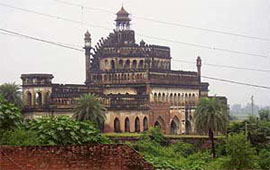 City of Nawabs embraces mall culture
The City of Nawabs and old world charm is going modern with a vengeance with all big names in the business setting up shop in the half a dozen glitzy malls coming up. Leading business houses have either already set up base or are in the process of establishing their presence in this Uttar Pradesh capital.
Big malls, SMall towns
Shveta Pathak
It is not only the large towns that remain the focus of builders and developers when it comes to setting up malls, small towns too have begun capturing attention. Kochhar Land Developers Private Limited, an Ambala-based company, too, has planned to set up a mall-multiplex in Mandi Gobindgarh. The company, which has a couple of township projects in Ambala, Khanna and Sirhind, plans to go ahead with construction in round two months.
Break and rebuild!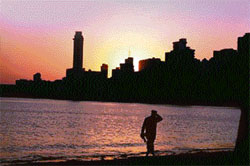 Mumbai builders mull cluster redevelopment, says Shiv Kumar
After pushing through the redevelopment of individual buildings across Mumbai, the powerful builders' lobby in the city are pushing for 'cluster redevelopment' or entire clusters of buildings. Interestingly, the proposal envisages demolition and reconstruction of even those buildings which are in good shape and which their owners intend to preserve the way they exist.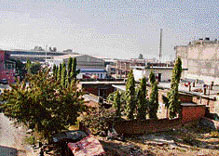 Baddi ban eased partially
Realtors, common man confused, says Ambika Sharma
With a view to facilitate planning in the prime industrial area of Baddi-Barotiwala-Nalagarh, the government has now granted partial relaxation to various departments. In a notification issued by the Financial Commissioner (Revenue), different government departments have been given permission to sell land with effect from January 3.
MNCs take-off halts for want of land
Jagmeet Y. Ghuman says the Department of Industries faces plot shortage in Baddi
Even as ample land is available in and around Baddi, certain units, including those of big MNCs, have failed to set up their projects for want of land. Though private land is in plenty yet the shortage of land with the Department of Industries (DoI) has badly hit the plans of units.


Realty through lens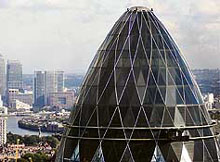 A London office block, known as the Gherkin, is pictured in central London. The reinsurer SwissRe has said it was selling the landmark London office block to a German real estate firm for £600 million. — AFP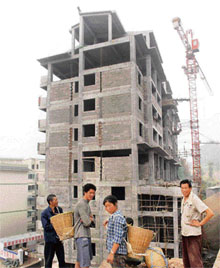 Chinese peasants admire new housing projects under construction in the town of Zhongxian, upriver from the giant Three Gorges Dam project. China's state press has reported that Chinese auditors believe $37 million has been embezzled from funds earmarked for resettling residents displaced by China's landmark Three Gorges Dam project.— AFP
Calculations go awry
Nishikant Dwivedi finds out how forward trading has hit sellers and purchasers in Yamunanagar
Several farmers of Ratoli village and its surroundings areas in Yamunanagar in hope of selling their 200 acres on double the prices entered into agreements with Delhi-based "builders". The prevailing price of the land was between Rs 12 lakh and Rs 17 lakh per acre and the builder agreed to purchase land anywhere between Rs 30 lakh and Rs 42 lakh.
Evolve to ready mix concrete
Ready mix concrete can do away with many construction problems, says Jagvir Goyal
Every house builder desires to have good quality concrete in the columns, beams and slab of his house. It is the beam-column framework that lends real strength to a structure. More strong and durable this framework is, the more the life of the structure and least are the post construction problems. That's why numerous precautionary steps are taken while raising the columns or laying the beams and slab of a house. However the reality is that despite remaining fully alert towards producing good quality concrete, desirable results are not achieved.
TAX tips
Goodwill sum taxable as capital gain
By S.C. Vasudeva
Q. I am running a general mercantile business in a market area. The shop has a very large clientage on account of the situation in which my shop is located. I am now 70 years of age and both my sons have migrated abroad and do not intend to get back. My daughters are married and settled. I, therefore, intend selling the shop lock, stock and barrel. I have been approached by someone who is prepared to buy the same and pay a sum of Rs 10 lakh towards the goodwill of the shop. Please let me know whether the amount of goodwill so received would be taxable.
Buzz on Bourses
BSEL to invest mega funds
New Delhi: BSEL Infrastructure Realty has said its Dubai-based wholly-owned subsidiary will invest Rs 1,600 crore to develop four residential towers in the UAE. BSEL Infrastructure Realty (FZE), a wholly-owned subsidiary of Mumbai-based BSEL Infrastructure Realty, would construct four residential towers in new Emirates city, UAE for a total cost of Rs 1,600 crore, a company press note said. "At the current market rates, the project has a saleable value of Rs 2,100 crore, translating into Rs 500 crore net profit to BSEL," it said.