Shot in the arm
The title triumph in the Ranji Trophy Plate Division has given a much-needed boost to Himachal cricket, writes Gopal Sharma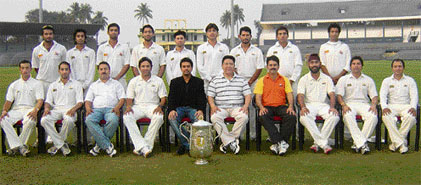 Five outright wins in seven matches — this would have been dismissed as wishful thinking before the start of this cricket season even by diehard supporters of the Himachal Pradesh team.

The HP team was well served by its batsmen and bowlers throughout the competition. Paras Dogra was the highest run-getter for his side.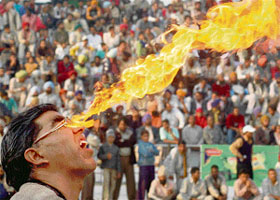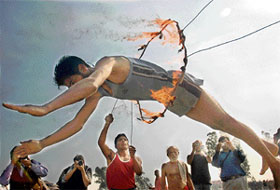 The Kila Raipur Games are all about pushing oneself to the limit and beyond. Faster, higher, stronger — and riskier. Higher the degree of difficulty, greater is the challenge. No wonder the daredevils are the cynosure of all eyes. Pradeep Tewari captures the stuntmen at their blazing best.
Flashback: WORLD CUP
One-way traffic
Vikramdeep Johal
Less than a decade after India's path-breaking victory, Pakistan became the second team from the subcontinent to win the cricket World Cup. Sri Lanka became the third to do so with their imperious show in the 1996 edition. Since then, it has been Australia all the way. The all-conquering Aussies have reserved their best for the summit clash — they crushed Pakistan by eight wickets in 1999 and hammered India by 125 runs four years later. In fact, the last three finals have all been one-sided affairs.



Pakistan vs England
Melbourne, 1992


Sri Lanka vs Australia
Lahore, 1996


Australia vs Pakistan
Lord's, 1999


Australia vs India
Johannesburg, 2003

IN THE NEWS
Pot pluck
Undaunted by the presence of big names like world champion Pankaj Advani and Asian champion Yasin Merchant, Alok Kumar held his nerve to win the senior national snooker title for the sixth time in Bangalore recently.


Comeback queen

Grand return