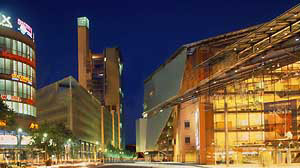 Malls with a focus
The region is finally waking up to speciality malls, says Ruchika M. Khanna
The mall mania cannot get better. In an effort to outdo competition, mall developers have found a new innovation in the form of speciality malls. So out are the regular malls offering a plethora of goods and services, as developers get ready to offer one-stop solution to the customers in speciality malls.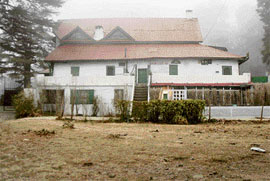 Cottages, a casualty of concrete culture
Rakesh Lohumi notes how apartments are replacing traditional structures in Shimla
In the mad race for owning multi-storeyed buildings, cottage culture, a legacy of the British, has become a major casualty in the "Queen of Hills". Many old buildings have been demolished to pave the way for modern multi-storeyed structures and those surviving have virtually vanished in the concrete jungle. Most of the new buildings have come up on the spacious lawns and open spaces around the old bungalows.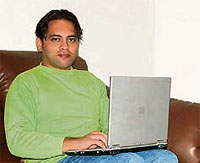 House through the mouse
Peeyush Agnihotri
Online property portals have started to click in India, and matching up with the trend, regional entrepreneurs are hopping on to the bandwagon. In a bid to reach out to the lesser-tapped NRI market, Anand Chanana, a 26-year-old student from Amritsar, launched gharji.com, an online real estate portal, this week. Chanana, a qualified mechanical engineer, is currently pursuing his BCA from a college in Jalandhar.
Anand Chanana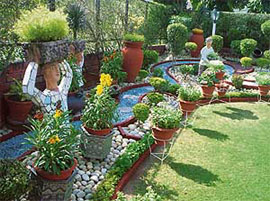 GREEN HOUSE
Competitive lawns
Satish Narula lets out a few tips on how a home garden can be a winner at flower shows to be held in the region
No matter how much you spend on the construction of the house, it is incomplete unless tastefully decorated with velvety turf and quality plants. In the houses or flats you do it yourself and in the societies, the onus is on the management. See any housing ad, and the first thing to lure the customers is the 'beautifully landscaped environs'.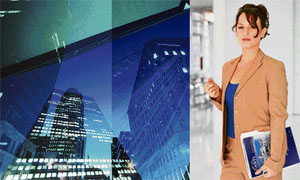 Retail throws up key roles in bulk
A career in real estate was till now limited to brokers, masons and labourers. Not anymore as the industry opens up limitless scope for investment bankers, marketing managers, visual merchandisers and supply chain distributors. Many are even coming armed with foreign degrees.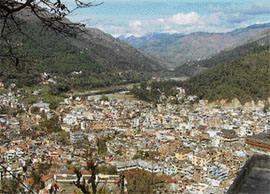 Mandi, a haven for the retired
Kuldeep Chauhan notes that the town is becoming a commercial-cum-educational hub
Known as Choti Kashi of Himalayas, real estate prices have sky-rocketed in the Mandi town, which has emerged as a refuge for retired people, besides an educational hub in the central region of Himachal Pradesh over the years. The new banks and educational institutes have resulted in the shrinking availability of land within the Mandi town.

Town planners are of the view that there is scope for expansion in patches.
TAX tips
No rebate on loan for acquiring plot
By S.C. Vasudeva
Q. I purchased a plot by taking loan from HDFC. Kindly clarify the following points:
Am I entitled to take any rebate under the Act on EMI, consisting principal or the interest or both?
Buzz on Bourses
NHB inks pact with SPA
New Delhi: National Housing Bank (NHB) has said it has signed a memorandum of cooperation (MoC) with the School of Planning and Architecture (SPA) for collaboration in the areas of training and research in housing, integrated township development and low-cost housing. Under the MoC, the two institutions would work to conduct studies of housing in disaster prone areas, eco and tribal housing, building material and technology, NHB said in a press note here. NHB Chairman and Managing Director S. Sridhar and SPA Director Subir Saha signed the MoC, it said.