Health Notes
Crush garlic before cooking for health benefits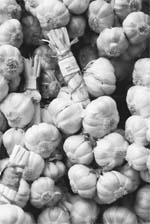 London: If you are cooking with garlic, crush the pods first for health benefits, says a study.
Garlic's health benefits and medicinal properties are well known. It has long been considered a herbal "wonder drug" with a reputation in folklore for preventing everything from the common cold and flu to the plague.
Garlic is used extensively in herbal medicine and it contains compounds shown to help prevent blood clots. But most studies have tested that raw garlic and cooking can damage garlic's anti-clotting compounds, reported an online edition of health magazine WebMD. — IANS
TV viewing linked to 15 health problems in children
London: A review of 35 academic studies has led to the listing of 15 ways in which too much of television watching may effect children's health, such as fuelling obesity, shortsightedness, premature puberty,
and autism.
Dr Aric Sigman, the study author and an associate fellow of the British Psychological Society, said that the findings implicated television in "the greatest unacknowledged health scandal of our time". — ANI
Chronic distress related to higher dementia risk
NEW YORK: Older adults who are prone to emotional distress may have an increased risk of developing dementia, a new study suggests.
Researchers found that older men and women with chronic distress were more likely than their peers with low distress levels to develop dementia before they died. However, distress was not related to the plaques, tangles and other brain changes that mark Alzheimer's disease and other forms of dementia. — Reuters
Exercise may help prevent breast cancer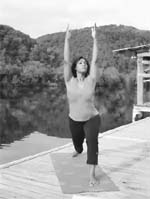 NEW YORK: A few hours of daily exercise may help prevent breast cancer and also help those who are suffering to cope, said studies.
In one study, researchers surveyed 15,000 women and found that those who indulged in over six hours of strenuous exercise a week and have no family history of breast cancer may be 23 per cent less likely to develop the disease than women who don't exercise at all. — IANS