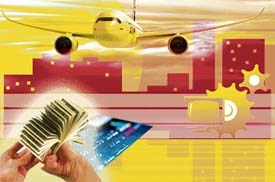 The changing face of Punjab
Harjap Singh Aujla is pleasantly surprised with the progress that the state has made
Punjabis by nature are fun-loving folks. They like to eat well, wear well and live well. Fresh with Partition pangs, some of the more adventurous Punjabis left the shores of India in '50s to search greener pastures in several parts of the World, including the United Kingdom, Canada and the United States.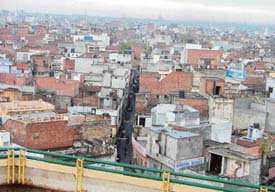 Old no more Gold
Jupinderjit Singh says that ancient Ludhiana property with a hot past faces a cold present. The future is dismal as the younger face of the city is erasing the identity of the older one
When Mukhtiar Singh purchased a house worth Rs 6 lakh in '70s at Karimpura, Ludhiana, he thought it to be a great bargain. The house was located in the less than three-feet wide street, which was one of the several intricate lanes of the narrow bazaars and residential area, dotted with wall-to-wall constructions.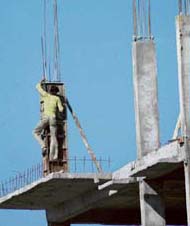 A man shapes up iron bars at a construction site in Chandigarh. Driven by the strong economic growth and high FDI flow, the upward trend in the prices of domestic real estate market will resume over the next four to six months, even as a correction of up to 10-15 per cent is inevitable, according to a FICCI study. Indicating that the residential sector is more speculator-driven as compared to the commercial sector, the Trends in Real Estate Prices study concludes that SEZ is the least preferred investment option as there is a lot of ambiguity in its policy.
— Tribune photo: Pradeep Tewari
Hajj House in Valley
Ehsan Fazili reports that the state-of-the-art building, the first of its kind in North India, will cater to the needs of pilgrims
When Haj pilgrims from Jammu and Kashmir begin their holy trip at the end of this year, they will converge at one point and complete all customs and boarding formalities before moving to the airport, thanks to the upcoming Hajj House, presently under construction on Srinagar outskirts.
TAX tips
Depreciation allowance justified on power of attorney
Q. I am in the business of selling school uniforms. I had purchased the shop, in which the business is carried out, on power of attorney basis. I have been advised that I am not entitled to deduction of depreciation on the shop for which I had paid a sizeable amount. Kindly advise me the correct legal position.
Buzz on Bourses
Ganesh Housing merges arms
New Delhi: Realty firm Ganesh Housing Corporation has said its Board has approved the amalgamation of five companies with itself. With this, five companies Ramasagar Infrastructure Pvt Ltd (RIPL), Nachiket Properties Pvt Ltd (NPPL), Manjari (Thaltej) Complex Pvt Ltd (MCPL), Shaharsh Infrastructure Pvt Ltd (SIPL) and Ganesh Infrastructure Pvt Ltd (GIPL) will be merged with Ganesh Housing into one entity.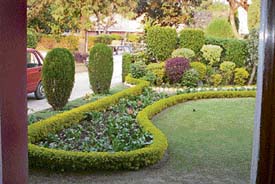 GREEN HOUSE
Avoid flower bearing species for topiary
Plants work as a frame for certain construction contours, says Satish Narula
A landscaped garden peps up a living place. Garden planning should, however, be given an extra thought always. It should be expressed on paper first before making the ground a canvas. Follow a few basic rules, supplemented by aesthetics, and you will be rewarded with the best of results.
Global funds eye retail
Global funds are chasing Asian consumer plays — from food and beer makers to store chains — looking to capitalise on an expected wave of consolidation in a crowded industry.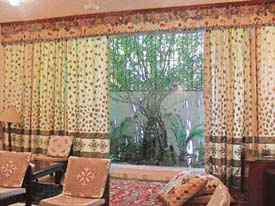 HOME DECOR
Abode and astro aesthetics
Move over Vaastu and Feng Shui. Astro interiors, based on a person's natal chart, are the latest craze for the cosmically oriented. "The astro interior concept has started picking up now," says V.K. Sangwan, a Delhi-based architect, who is also a visiting faculty on the rolls of quite a few premier institutes of the region. "Vaastu, as we all know, deals with building and site design. It is uniform for all whereas astro interiors are user specific and deal with internal environment of the premises.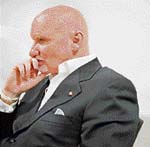 Hunter stalks Indian realty
Teams up to raise $100 million fund
Scottish entrepreneur Sir Tom Hunter has teamed up with Icelandic investor Baugur and Britain's HBOS to finance a $100 million fund set up by pan-European property group Catalyst Capital to invest in India. Hunter travelled with Baugur chief John Asgeir Johannesson and Catalyst's Julian Newiss to India last week to conclude the deal, his spokesman said.
Giants fancy no-frills hotels
Be it a business traveller or a honeymooning couple, everyone wants to stay in a good quality hotel, at a reasonable rate. With the emergence of a wide range of budget hotels, India's hospitality industry is all set to roll.

Shotgun aims for NRI funding
Bharatiya Janata Party leader Shatrughan Sinha, MP, has invited Asian-American hotel owners to invest in India's booming tourism sector and avail of income tax holidays on two, three and four-star projects.
Serviced apartments a rage in Goa
Known as a tourists' paradise and the fifth most-liked tourist destination in the world, Goa is witnessing a holiday real estate boom, courtesy, the fast progressing Indian economy which has enabled a lot of professionals in cities to have a high purchasing power.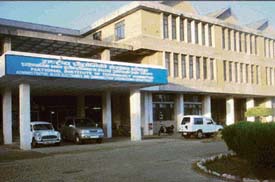 Evaluating Himachal seismically
Vibhor Mohan reports that retrofitting may be done on certain lifeline buildings by NIT, Hamirpur
Last week, mother earth heaved in Indonesia, Iran and parts of Japan. India, too, is vulnerable to earthquakes. Even though most parts of Himachal Pradesh fall in the high quake probability seismic zone IV and V, earthquake resisting measures are generally absent in the Hamirpur-Kangra region, especially on the countryside, where getting approval from the Town and Country Planning Department is not considered necessary.