Career Hotline
Territorial expansion
Pervin Malhotra
Q Can you tell me a little bit about the Territorial Army? Who all can join it?
— Azar Ahmed
A All male Indian citizens and ex-service officers aged 18 to 42 (on March 15, '07), who are graduates and gainfully employed besides being medically fit are eligible to join the Territorial Army Infantry as Officers.
Short-listed applicants have to take a written exam. Successful candidates are screened by a selection panel of the Services Selection Board (SSB) on the basis of an interview.
On being commissioned, you will undergo 9 months of training at the Army's regimental centres and training establishments like the IMA, Dehra Dun. The first three months of basic training is followed by six months of voluntary training attachment.
The Territorial Army, commonly known as the Citizens Army, is composed of 31 infantry battalions and 19 departmental TA units such as the Railways, Engineers, Oil Sector, Ecological, Signals and General Hospital units. Besides supporting the Army, the force carries out operational tasks, internal security duties and assists civil authorities.
As a TA officer you may even be called for military service for longer duration, depending on the requirement. In fact, the TA's role is being expanded to take over some of the tasks presently undertaken by the Army.
The pay, allowances and other facilities are the same as that for regular Army officers when embodied for training or military service. As a TA volunteer, unlike your Army counterpart (who merely gets a stipend while on training), you will get full pay and allowances from the day you enroll.
For details, log on to www.joinindianarmy.nic.in/arcar.htm/www.indarmy.nic.in/www.mod.nic.in.
Zoom in on career of choice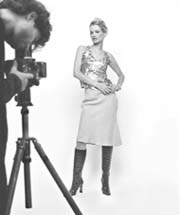 Q I am a graduate (2nd division) living in Chhattisgarh. My interest is in still photography, but I also think an MBA would do more good to me career wise. In which college can I get admission for a short-term course while I prepare for MBA? Please advice.
— Simran Ahluwalia
A As with most young people your age, you seemed to be confused and perhaps not too clear on what exactly you want to do, which is perfectly normal.
But as far as career planning is concerned, failing to plan is planning to fail. For the simple reason that a satisfying career is determined not by chance, but by choice.
The thing to do is to start taking control now. Plan your career and map out a number of options for your working life, which on an average will cover 45 years.
Whatever work you choose, make sure it's something that interests you and something you'll love doing for the next several years. Life is too short to be doing things we dislike. Even if it fetches us loads of money.
So, if it is photography, you need to assess whether you are interested in dabbling with it as a hobby or whether you would like to take it up professionally. Freelancing is a popular option in this profession for which incidentally you need excellent managerial skills. The money may not be great initially but if you make it big the sky is quite literally the limit. The best part is you can be your own boss.
If you plan to set up your own studio after gaining sufficient experience then perhaps a management degree may come in handy.
At the other end of the spectrum is a management degree. There are many different reasons why people study for an MBA. For some, it offers an opportunity to move into a general management role, for others it provides the knowledge and confidence to start their own business, while for many, the potential salary benefits of having an MBA from a reputed programme makes it an attractive proposition.
Studying at a top B-school does make you smart, ambitious, willing to make sacrifices, and keen to play the corporate game. Moreover, it plugs you into an invaluable network of contacts. You need to do some soul searching and introspection as to what are 'you' really interested in. Here are a few tips that may help you.
Tips for career planning:
List your interests and values

List your aptitudes and skills (what you are good at).

Read the Appointments section of your newspaper from A-Z (note jobs that grab your interest).

Research careers based on the above.

Consult a career counsellor about options.

Talk to people already in careers that interest you.
Aviation avenues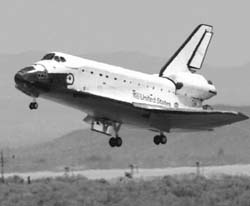 Q I am keen on pursuing a career in the aviation industry, especially as a commercial pilot. Kindly guide me about the procedure and institutes.
— Harveen Singh Johar
A Of all the technical careers, that of a pilot is perhaps one that requires the greatest discipline, not only in your own self-interest, but also that of passengers whose lives are in your hands, as also the safety of expensive equipment.
If you are 16 years old, and have passed Class 10, you can enrol for the Student Pilot License (SPL) which is similar to a learner's license for driving a car. You have to take an objective-type test that will assess your general awareness, reasoning power and analytical abilities followed by a medical examination. This is not a major hurdle unless you have some serious ailment or handicap.
Eyesight: 6/6 in one eye and 6/9 in the other, correctable to 6/6. A security clearance and a bank guarantee are also necessary.If you are 17 and have cleared Class 12 you can directly enrol for the Private Pilot License (PPL). This involves taking an exam conducted by DGCA consisting of theory papers on air navigation, aviation meteorology, air regulation and technical aspects.
For getting a PPL, you need 40 hours of flying experience of which 20 should be solo flying and 5 cross country. However, the PPL is not mandatory. You can even obtain a CPL straight after your SPL if you are 18 and have passed Class 12 (PCM).
To obtain a CPL, you have to clear theory papers on the same five topics but at a more advanced level. You should have clocked 250 hours of flying experience including solo and cross-country, and day and night landing.
The training schedule for PPL and CPL is of 6 months and 15 months respectively.
A word of caution: Training to be a pilot is an expensive proposition. Although you will earn handsomely, you must be prepared for the steep initial cost of training that can push you into a financial air pocket: Rs 5 lakh for a PPL and anywhere from Rs. 15-24 lakh plus for a CPL, depending on whether you train in India or abroad.
Moreover, a pilot must be absolutely fit at every stage. Not only will you have to clear an exacting medical examination conducted by the Airforce Central Medical Establishment, Delhi or the Indian Air Force Medical Centre, Bangalore at the time of entry but also every 6-12 months. Beware: even a minor health blip can halt your career mid-flight.
Within a year, the number of aspirants seeking CPL has tripled. While 300 candidates sat for the CPL exam conducted by DGCA in April 2005, in 2006 the number shot up to 1045. However, the pass percentage was abysmally low.
For the complete list of DGCA approved flying schools, log on to:www.dgca.nic.in.
Adding responsibility
Q My wife is a commerce graduate. She was working before we got married but had to give up her work because of the children. Now they are both in school and she is very keen to do something from home. What are some of the lucrative work-at-home jobs?
— T P Kaushik
A A home-based business can be an exciting prospect. There are many lucrative options, like web design, medical transcription, telemarketing, event management and wedding planning, pet sitting, child care, catering… the choice is limitless.
The first thing your wife needs to do is to assess her interests, abilities and her preparedness to launch a new venture. She could even think of turning her existing skills or one of her hobbies into a home-based business. It may help to take a few assessments to begin this process.
Check with your local Chamber of Commerce (FICCI, Delhi Productivity Council, Small Services Institute) for information on starting a business.
If starting from scratch doesn't interest her, perhaps she should consider getting into network marketing for a direct-selling organisation like Amway, Aviance, Avon, Tupperware etc. Be sure to research the agreements and arrangements before signing on, though.
Finally, she should write out a detailed plan and schedule that can be reviewed and revised as she begins the process of working at home.
Getting on to fast track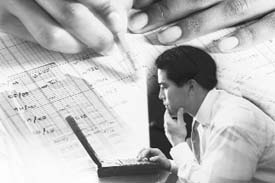 Q I am an MBA working with a market research firm for the last one year. Though the job is good, I feel the gestation period for making it big in this field is too long. Any suggestions on how I can put my career on the fast track?
— Mahesh Rawal
A With a couple of years of work-experience in MR under your belt you can easily leverage your knowledge and experience to bag a job with a KPO. Pay packages offered by these firms, starved of competent staff, is substantially higher — by at least 30-70 per cent. Another advantage of working with a KPO is watching your career graph rise at a much faster rate than in a domestic MR firm. Within 1-3 years you will take on a client-facing role, something that usually takes as long as four years in a traditional MR firm.
The real high-end projects have just started to roll in. To grab a sizable market share, India needs at least around 10,000 number crunchers with high-end mathematical and pattern recognition skills.
Evalueserve (Delhi), WNS, Irevna, Office Tiger, Pipal Research, Ugam Solutions, Exevo India, Meritus (Bangalore) and Annik Systems are some of the KPOs in the MR space.