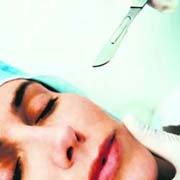 Cosmetic CHANGE
Usha Albuquerque
Think about Michael Jackson and what he looked like 20 years ago. Remember Christopher Reevesís devastating accident, and how he still managed to look quite good. Think of the many film stars and how they start to look better and better! You can then begin to imagine the power in the hands of a plastic surgeon ó the doctor with the power to mould and give new form. Thatís what plastic means, coming from the Greek word plastikos. The field of medicine is very vast and specialisations within it are increasing by the day.


Careercature
Sandeep Joshi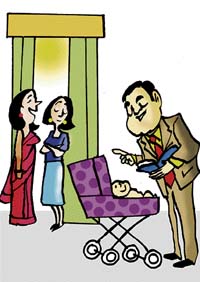 We have engaged a career guru for the newborn.

Informational interviews put you on companyís radar
Lisa Bonos
During Cecile Niang's job search, she learned that some of the most important interviews are those where the job-seeker is asking the questions ó and initiated the meeting in the first place. Like many other job-seekers looking for candid opinions about a company or industry that interests them, Niang asked a contact to take some time out of her busy schedule for an informational interview. Such meetings often lead to new contacts, and sometimes directly to new jobs.


India leads salary hike in Asia-Pacific: survey
India has demonstrated a double-digit growth in salary hike for the fourth year running, the highest in the Asia-Pacific region, with global HR consulting firm Hewitt Associates forecasting an average 14.5 per cent wage hike in 2007.


Trying for a media job?
Edit and watch the verbs
Maryann Haggerty
After two decades in broadcasting, most recently as a radio traffic reporter, Kenneth Forsythe is looking for a position in media relations or public information.


Now, India to outsource jobs to American firm
David Colker
India has taken thousands of American jobs through outsourcing. Now it's giving a few back. The Indian Government plans to outsource processing of visas (visitor documents, not the credit cards) from its embassy in Washington, D.C., to an American-based company.


Bits & bytes
IIM-L students get diplomas
The convocation of the Indian Institute of Management-Lucknow recently saw 282 students being awarded diplomas by D.S. Brar, chairman, board of governors, IIM-L and chairman, GVK Services Private Limited. Kishore Biyani, Group CEO, Future Group and managing director, Pantaloon Retail (India) Ltd, was the chief guest and delivered the convocation address.


Roadmap for career chase
I.M. Soni
Self-mastery is the key to success in a career, as it is in life. Sadly, it is fashionable these days to deride discipline. It may be okay to free youself of frustrating, trivial constraints but to throw to the wind every restraint leads to disaster in a career chase. A wayward colt does not win a race.


Storage technology course launched
IT trainer NIIT has tied up with US-based IT infrastructure solutions provider EMC to provide training in storage technology management in India through its centres across the country.


Engg colleges face a faculty crunch: Assocham
Engineering colleges in the country are facing faculty crunch to the tune of 67 per cent as a result of the government directive seeking prior approval for appointment of training staff, Assocham said in New Delhi recently. The chamber has sought withdrawal of recommendations of Expenditure Reform Commission (ERC) for over 1,600 engineering colleges seeking prior approval of government before appointment of their faculties.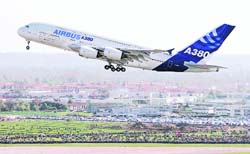 GROUND REALITY
India needs 5,000 pilots in 5 years
The Indian aviation industry is besieged with a crippling problem of acute shortage of pilots which could jeopardise its multi-million dollar expansion programmes. "The total number of additional aircraft in the next five years is estimated at 500, for which an additional 5,000 pilots would be required," Aviation Ministry sources said in New Delhi. Currently, 2,940 pilots are employed as against the requirement of 3,160 pilots, leaving a shortfall of around seven per cent, they added.


Career Hotline
Territorial expansion
Q Can you tell me a little bit about the Territorial Army? Who all can join it?