Health Notes
Reducing calorie intake later in life can still bring longevity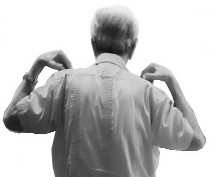 WASHINGTON: Researchers at the University of California have discovered that reducing calorie intake later in life can still induce many of the health and longevity benefits of life-long calorie reduction.
They are using this knowledge to establish a novel screening technique to find drugs which mimic this longevity effect.
"Right now, there are no authentic 'anti-ageing drugs' capable of extending the lifespan of healthy people. The technique we have developed allows us to screen a relatively large number of drugs in months rather than years," said lead researcher Professor Stephen Spindler. — ANI
Genetic markers for heart disease
WASHINGTON: Researchers at the Madras Diabetes Research Foundation have uncovered new genetic markers that may help predict whether a person could suffer from coronary heart disease (CAD) in the future.
Carried out by Dr M. Balasubramanyam and Dr V. Mohan, the study shows that people who are pre-diabetic or who have Type 2 diabetes have much shorter telomeres, which prevent against genomic instability by obstructing chromosome ends from fraying and sticking to each other. — ANI
A garden plant that's more potent than Viagra
LONDON: Now, men need not look to Viagra to enhance their virility, for a plant widely available in garden centres has the same effect on men as the potency enhancing drug.
The plant is winter-flowering heather, and botanists at the Royal Botanic Gardens, Edinburgh, many of them heather experts who have recognised the source of its active ingredient, now expect it to be the next must-have plant in British gardens.
Demand is already high. Nurseries and garden centres in some areas are having trouble finding sufficient supplies as word spreads of the plant's unexpected properties. — ANI
Genetic risk factors predicting prostate cancer risk
LONDON: Scientists have identified seven genetic factors that predict the risk for prostate cancer.
Led by researchers at the Keck School of Medicine of the University of Southern California (USC) and Harvard Medical School, the study recognised the DNA sequences that are clustered in a single region of the human genome on chromosome 8, and which powerfully predict a person's probability of developing prostate cancer.
"The study has identified combinations of genetic variants that predict more than a fivefold range of risk for prostate cancer," Nature Genetics quoted senior author David Reich, assistant professor of genetics at Harvard Medical School and associate member of the Broad Institute of Harvard and MIT, as saying. — ANI
Fats in stomach reduce protective effects of vitamin C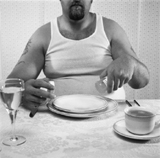 WASHINGTON: Fats in the stomach may significantly reduce the protective effects of antioxidants such as vitamin C, according to a study conducted by scientists at the University of Glasgow.
The study demonstrated that the presence of lipids decreases the ability of antioxidants like ascorbic acid, an active component of vitamin C, to protect against the generation of potential cancer-forming compounds in the stomach. — ANI