MUSIC ZONE
Saurabh & Gaurav
Album of the month
Air — Pocket Symphony (Virgin)
The French duo's eagerly anticipated follow-up to 2004's Talkie Walkie once again confidently broadens the musical palette. On their new Pocket Symphony, working with film-score and ambient styles, Nicolas Godin and J.B. Dunckel are at their creative best, improving upon earlier companion works like the Virgin Suicides soundtrack or City of Reading, their terrific collaboration with the Italian writer Alessandro Baricco. Album opener Space Maker eases you into familiar territory, the guitars washing over you like a smooth massage and the subtle beats creating a blissful vibe. The Japanese influence on Talkie Walkie and Air's music for Lost in Translation is deepened here, with Shamisen (a banjo) and Koto (a harp) adding to its ethereal beauty, particularly on Mer du Japon. Mayfair Song pairs cinematic piano with guitar strings to intoxicating effect, as though providing a seminal soundtrack for a movie. One Hell of a Party is a moody track which features intricate instrumentation, while The Divine Comedy's Neil Hannon lends a notable presence to the rhythmic Somewhere Between Waking And Sleeping, another beautifully composed effort. The result: Stylishly accomplished tracks that combine sweeping arrangements, sophisticated orchestrations, melancholy melodies, soothing vocals and creative atmospherics. Air's most rewarding album yet.
Best track: Mer du Japon
Worst track:
Left Blank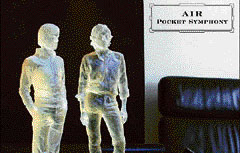 Kaiser Chiefs — Yours Truly, Angry Mob (Universal)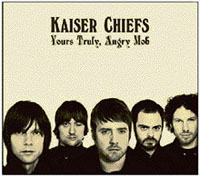 Kaiser Chiefs' 2005 debut Employment was a reminder that the Brit-pop territory can reach beyond Coldplay, Travis and Keane. Yours Truly, Angry Mob is more confident and socially aware than its predecessor, with tracks dealing with street crime, violence, fame, and the inaccuracy of tabloid articles. The album opens with the lively jaunt-single Ruby, which reached number one on the UK Billboard charts. The album is once again produced by Stephen Street, best known for his work with The Smiths and Morrissey, but preferred by the Kaisers for his hands-on approach to Blur's Modern Life is Rubbish and Parklife. Their trademark sound shines at regular occasions (Highroyds, Heat Dies Down and Everything Is Average Nowadays), but elsewhere the album takes convincing stylistic strides towards the status of classic pop. Retirement accentuates two very fine things about the album, the guitar work and the witty lyricism the Chiefs bring to the table. Lyrically, The Angry Mob is the frontrunner, a power-pop track with a catchy sing-along chorus, with lyrics like "You're winding yourself up until you're turning blue, repeating everything that you've read`85." Try Your Best is a slow down from traditional Brit-pop that eventually speeds up and finishes epically.
Best track: Everything Is Average Nowadays
Worst track: I Can Do It Without You
Rating: ****
Good Charlotte — Good Morning Revival (Sony)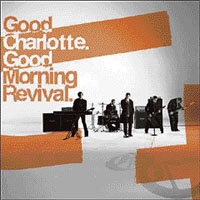 Too many tattoos and piercings got them labelled as a punk band, but on their fourth album, Good Charlotte, piloted by twin brothers Joel (lead vocals) and Benji (lead guitar), showcases more of 1970s' arena rock. The first single, The River, is straight-ahead rock, while Dance Floor Anthem is an instantly infectious toe-tapper. Keep Your Hands Off My Girl finds Joel Madden taking a swipe at the blank-faced fashionistas who populate the LA clubs. This time around, Good Charlotte has ditched the pop-punk anthems which made it famous and replaced them with a more mature, electro-rock sound. The album has its weak points too: Coldplay-esque Where Would We Be is the biggest misstep here, lacking in rhythm, while All Black falls on its face with its sloppy lyrics, "Take a look at my clothes, all black / Like Johnny Cash, all black / Like the Rolling Stones, wanna paint it black." As the album closes, the band manages to score a few more pleasant landings: Something Else, anthem Broken Hearts Parade, and bittersweet March On.
Best track: The River
Worst track: Where Would We Be
Rating: **
Soft Machine — Middle Earth Masters (CR)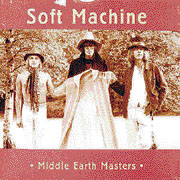 Soft Machine needs no introduction. This album captures the band in its early days, at the legendary London Psychedelic Club — Middle Earth. Middle Earth Masters captures the band waving goodbye to a good percentage of their soul/pop-based numbers and instead, like Syd's Floyd, setting off for parts unknown. The first three numbers are all Ayers-penned, We Know What You Mean and the sparse Clarence in Wonderland are as disarming as versions later found on Whole World set-lists. Bossa Nova Express is brief and relaxed in equal parts, while I Believe, remains a track that failed to see further action in any Canterbury related discography. From the charming English whimsy of Why Are We Sleeping, via the Freakish fuzz storm of Hope for Happiness, to the intuitive versions of classics like That's How Much I Need You Now and We Did It Again, there's some terrific material here. Despite the tape phasing sound of Hugh Hopper's I Should've Known, Wyatt's ability as a decidedly modern jazz-influenced drummer is apparent in the lengthy solo that brings the piece to a close. There are also a few tracks not available on other albums (We Know What You Mean and Bossa Nova Express), adding to the appeal of the Soft collector.
Best track: Hope For Happiness
Worst track: Disorganization
Rating: ***