"Memory pill" just got closer to reality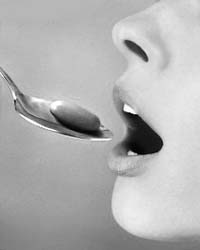 LONDON: Scientists at McGill University in Montreal have announced that the world's first pill to rescue memory in Alzheimer's patients may soon be developed, for they have identified a gene mutation that affects the memory of mice.
For their study, the scientists inactivated the gene in mice before they swam around a water maze, and noted an improvement in the performance of altered mice.
They, however, observed that an increased gene activity worsened the performance of the mice's memory.
This gene is also thought to exist in humans, and boffins are now hoping to find molecules that target and inhibit its activities, which may ultimately pave the way for a memory-enhancing pill. — ANI
Expectant mothers who smoke more likely to have girls
LONDON: Paediatricians at the Liverpool School of Tropical Medicine suggest that expectant mothers who smoke during pregnancy are more likely to have girls than boys.
The investigators also say that the chance of having a male baby drops by almost half if both parents smoke during early pregnancy, for they have found fresh evidence that smoking could "kill" male foetuses in the womb.
An extensive study conducted by them says that smoking not only reduces the chances of conceiving a male child, but could also stop male embryos implanting in the womb and cause miscarriages. — ANI
Diabetics found more prone to memory problems
CHICAGO: Diabetics are at higher risk of getting a type of mild memory impairment that may later develop into Alzheimer's disease, US researchers said.
Several studies have shown that people with diabetes are at greater risk of developing Alzheimer's disease.
A new study, published in the Archives of Neurology on Monday, found diabetes was linked to a significantly higher risk of a memory problem known as mild cognitive impairment. — Reuters
Cocoa, not tea, calms blood pressure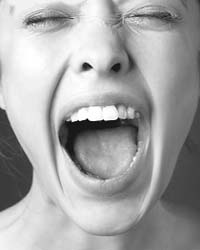 Chicago: Some may see a cup of tea as soothing but chocolate is more likely to lower one's blood pressure, German researchers reported.
Foods rich in cocoa appear to reduce blood pressure but drinking green and black tea may not, according to an analysis of previously published research in the Archives of Internal Medicine, published by the American Medical Association on Monday.
The drop in blood pressure among participants who consumed cocoa products for at least two weeks was in the same range as achieved by someone taking drugs commonly prescribed to control high blood pressure. — Reuters