Tribune exclusive
Ecology, ethics & economics
Chitleen K Sethi comes up with a list of industrial units that lie adjacent to housing projects in Punjab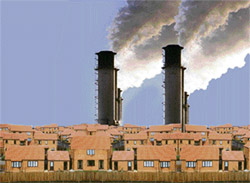 Two wrongs never make a right. But that is precisely what the Punjab government is trying to do. Desperate efforts are on to somehow retain the investment made by the promoters of housing projects in the state whose change of land use (CLU) approvals have been cancelled following interim orders of the Punjab and Haryana High Court. These projects have been put on hold and all operations have been stalled till the court gives further orders.

List of residential colonies falling within a radius of 100 metres from any industrial plant of District Mohali
Flamboyant villas
Cash-rich NRIs set up flashy abodes in Punjab's countryside, says Varinder Singh
With dollops of dollars, NRIs are flocking Punjab to invest in real estate. They are setting up ultra-modern bungalows, worth crores, in the lush green countryside of the state.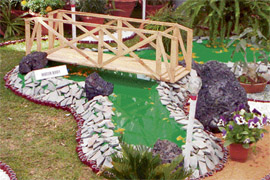 Waterscape
Satish Narula talks about aquatic features that can soothe tired nerves
Come summers and water features, like falling water or static ponds, are a feast for the eyes. Those residing on upper floors may think this may not be for them. Hold on! We have something for all. Just be ready to enjoy the 'liquid refreshment'.

A model of a full-sized pond.
Delineating SEZ units
Corporate giants may shift infrastructure out of the earmarked area, says Shiv Kumar
Hit hard by the new government regulations, which restrict the size of SEZs to 5,000 hectares, promoters of some of the big projects like Reliance, DLF, Mundra SEZ and Omaxe are brainstorming to find loopholes in the new rules.
TAX tips
Tax depends on possession
Q. I have acquired an immovable property, paid the entire consideration and am in actual possession of the property. I am entitled to use the property in the manner I like and also have a right to alienate the property. However, the sale deed in my favour has not been executed as the owner's son, who is residing abroad, will be able to come in December since he is not a position to take leave from the organisation where he serves.
Dwelling units for blue-collared
Realtors have started offering serviced apartments in Baddi, notes Ambika Sharma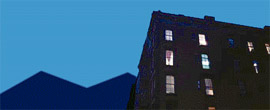 The serviced apartments for middle-rung company executives have emerged as the latest fad in the housing sector in Baddi-Barotiwala-Nalagarh industrial areas. Equally significant is the demand for housing for the supervisory-level company executives who comprise nearly 30 per cent of the entire workforce. Since the demand for this section is immense, realtors have now shifted focus towards this direction.
HOME DECOR
Window dressing
Devendra Malik provides a peep into various cover-up methods
Not only are windows meant for permitting natural light and ventilation, they also give a character to the façade of the building. They balance the mass and void in the volume of the frontage.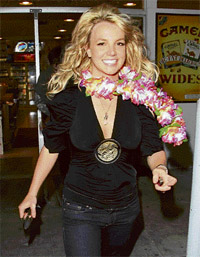 Oops! Britney slashes her mansion's price


Pop diva Britney Spears has reduced the price of her Malibu mansion by $1.6 million in order to woo prospective buyers. Sources involved in the real estate business have revealed that the seven-bedroom house was put on the market on January 18 for $13.5 million, but owing to a sudden slump in the market value, Britney had to cut the price to $11.9 million.
Buzz on Bourses
Hirananadani in Chennai
Chennai: In an attempt to cash in on the booming real estate industry, realtor major Hirananadani Group has announced foray into this teeming metropolis, with the construction of a world-class residential and commercial complexes with a total investment of Rs 2,000 crore.