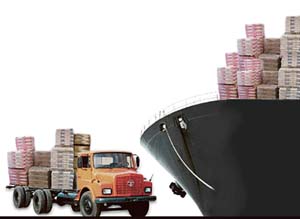 Fixing the cement cartel
Import via Wagah border may curb this commodity's price in North India, says R. Suryamurthy
Cement is an important ingredient of the construction sector. With the country in the midst of an infrastructure boom, including the real estate sector, the demand for cement has grown manifolds.
BIS certification to help construction firms
Bureau of Indian Standards has issued licences in UAE, Bhutan and Bangladesh, says Ruchika M. Khanna
Even as the government is in the process to import cement from the neighbouring countries and check the rising prices of this basic construction material, steps are now being initiated for the quality certification of the imported cement.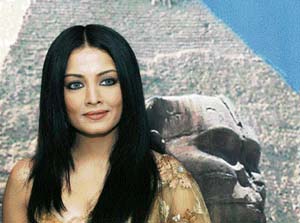 Brand ambassador for the Egyptian Tourism Authority Celina Jaitley poses for photographers in New Delhi. Celina has been appointed brand ambassador for the Egyptian Tourism Authority in a new campaign aiming to increase the number of Indian tourists visiting Egypt. Meanwhile, Egypt's commercial counsellor in India Mohammad Abdullah said that his country was looking to explore joint ventures with Indian partners in various fields, especially construction and real estate. — AFP
GREEN HOUSE
Think before you sow
Fruit trees can become a liability if not planned properly, says Satish Narula
The present day trend is to sell plots on turnkey basis as far as planting goes. Colonisers grow a number of trees to lure the customers without taking into consideration the growth requirement or the suitability of species for a particular region. This results in the failure of trees to bear fruits later. That is when the owner feels cheated.
Estate talk
Bhiwadi to have a mall
S. Satyanarayanan finds out that retail sector is moving towards Tier III townships
With Bhiwadi in Rajasthan emerging as one of the major industrial growth centres in the National Capital Region (NCR), it holds immense potential for investment in commercial properties like malls, Director of Jagrit Infrastructure Pvt Limited Sanjeev Kumar says.
TAX tips
Invest in bonds to save capital gains tax
Q. I want to invest my long-term capital gains in infrastructure bonds. My query is which agency is authorised to issue these bonds during the financial year 2007-2008 & whom (agency/office) should I contact to get these bonds at Chandigarh.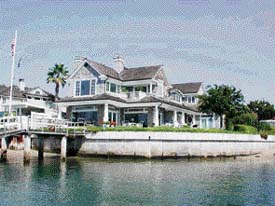 Living by the seaside
People plan beach houses in Chennai as govt mulls norms, says Arup Chanda
For the rich and those who had money, it was a fashion statement two decades ago in north India to own a farmhouse in and around Gurgaon. In Chennai, the latest fad is living by the seaside.
Building bridges in the Valley
Kashmir embraces flyover culture to counter ever-rising traffic, says Ehsan Fazili
In order to streamline the ever-increasing traffic through central areas of Srinagar city, particularly Lal Chowk, various measures by way of connecting links have been taken during the recent few years. Srinagar Municipality has been transformed into Srinagar Municipal Corporation (SMC), which looks after 316 sq km with a population of more than 13.5 lakh.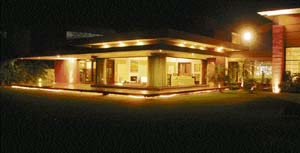 Glow on facade
It is about moods and aesthetics, says Jupinderjit Singh
Illuminating houses just to kill darkness is passé. Move over to aesthetic, designer and dynamic lighting as the Ludhianvis are doing these days. The fad of strategic placing of lights to highlight the façade as a whole or project certain spots, pillars, corners, art work and plants, brought in the city by acclaimed landscape designers and architects is rapidly catching up.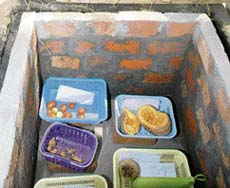 Chaff ceiling
Vishal Joshi meets a rice exporter who keeps his cool with husk ash
Before constructing a residential or commercial accommodation just think about the valuable suggestion of keeping the rooms comfortably cool under the scorching sun. These innovative and environment-friendly words come from the vast experience of a rice exporter Vijay Setia.

Vijay Setia is using rice husk ash to the fullest. He even uses this byproduct as a refrigeration material to keep fruits cool
Registry ban hits transaction
Rahul Das
The ban on registry of property in Sadar area has adversely affected property transaction. Registry of property in Sadar area was banned a few weeks ago following the formation of a committee by the Haryana Government to look into the possibility of turning the Sadar area into a freehold area.
Entertaining the region
Unitech has submitted a detailed map to the UT Administration, says Sanjeev Singh Bariana
The upcoming entertainment park in the city featuring rides like the world famous Disneyland will be commissioned by June 2009. Unitech has submitted a detailed project map to the Chandigarh Administration for a formal approval paving way for the execution of a definite tourist attraction for the entire region.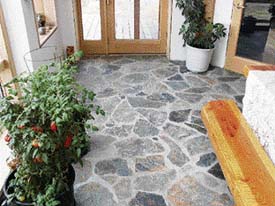 HOME DECOR
Floored
Devendra Malik enlightens on various ways to jazz up a room's base
Flooring plays a vital role in the appearance of a space and the ambience it creates. From cow-dug smeared surfaces to high-glass vitrified tiles, flooring has come a long way. The colour and design of the floor change the apparent proportions of the room. A dark floor design highlights the flooring surface and tends to make the room smaller.
DS Group moves into hospitality
The 1,200-crore Dharampal Satyapal (DS) Group, primarily involved in the business of foods and beverages, is now expanding wings in the hospitality sector and will invest over Rs 425 crore for its two projects in Kolkata and Jaipur.