Health Notes
An "exercise pill" to burn your fat away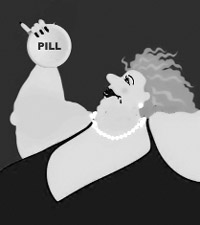 Washington: Getting rid of those extra kilos may soon be just a pill away, for a boffin at the Salk Institute has developed a drug that chemically switches on PPAR-d, the master regulator that controls the ability of cells to burn fat.
Dr Ronald M. Evans, who used the drug — a synthetic designed to mimic fat — on mice, also found that even when the rodents were not active, turning on the chemical switch activates the same fat-burning process that occurs during exercise.
The boffin now hopes that such metabolic trickery will lead to a new approach to treatment and prevention of the human metabolic syndrome.
Sometimes called syndrome X, the human metabolic syndrome consists of obesity and the often dire health consequences of obesity: high blood pressure, high levels of fat in the blood, heart disease, and resistance to insulin and diabetes. — ANI
Green tea helpful in rheumatoid arthritis
Washington: A study by researchers at the University of Michigan Health System has suggested that a compound in green tea may provide therapeutic benefits to people with rheumatoid arthritis.
The study analyses a potent anti-inflammatory compound derived from green tea. Researchers found that the compound called epigallocatechin-3-gallate (EGCG) inhibited the production of several molecules in the immune system that contribute to inflammation and joint damage in people with rheumatoid arthritis.
The compound from green tea also was found to suppress the inflammatory products in the connective tissue of people with rheumatoid arthritis.
"Our research is a very promising step in the search for therapies for the joint destruction experienced by people who have rheumatoid arthritis," said Salahuddin Ahmed, lead researcher on the study. — ANI
Alcohol induces breast cancer in women
Washington: A new study has shown how alcohol-induced breast cancer develops in women.
Alcohol (EtOH) consumption is a well-established risk factor for breast cancer in women.
The study was conducted by a team of researchers at the University of Mississippi Medical Centre.
Researchers found that moderate alcohol consumption significantly increased the tumour size of breast cancer and micro-vessel density in mice vs. control mice.
A significant increase in tissue protein levels of VEGF was also found in the tumours of the mice treated with EtOH vs. control group. EtOH intake did not cause significant changes in the body weight of the mice. — ANI
Stem cells can revive lost sense of smell
Washington: A recent study by researchers at Johns Hopkins Medical Institutions has identified a backup supply of stem cells that can mend the harshest damage to the nerves in charge for our sense of smell.
According to scientists, these cells laze about and do nothing under normal conditions, but when the adjoining cells die, the stem cells spring into action.
A report on the discovery will appear online next week in Nature Neuroscience.
"These stem cells act like the Army Reserves of our nose supporting a class of active-duty stem cells that help repair normal wear and tear. They don't come in until things are really bad," explains lead author Randall Reed, a professor of neuroscience at Johns Hopkins. — ANI
Memories can now be restored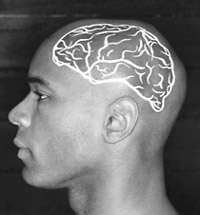 London: A new study conducted by researchers at MIT in Cambridge, Massachusetts, US, on mice has suggested a way to restore lost memories by natural "rewiring" of brain cells.
According to the researchers, this study can be the forerunner for developing new treatments for Alzheimer's disease or other neurodegenerative diseases.
Li-Huei Tsai and colleagues used mice that were genetically modified to feed an antibiotic to generate a protein called p25, which is associated with brain cell death.
"If memories can be recovered then that suggests they were never erased and indicates that perceived memory loss is likely to be due to an inability to retrieve memories," New Scientist quoted Tsai, as saying. — ANI