Music Zone
Saurabh & Gaurav
Amy Winehouse — Back to Black (Republic)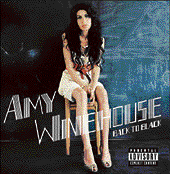 On her sophomore effort Back to Black, Amy Winehouse has managed to write a whole bunch of songs that have the same feel as any number of Smokey Robinsons' greatest tracks. Although the album does see her changing her loyalty from Jazz to R&B, the music shows her transformation from a jazz vocalist to a complete soul siren. One of the best examples of this is the title track Back to Black, which can be summed up as a break-up song, centred around a theme of slipping further into depression after being hurt, whilst trying to be strong, with lyrics like "We only said good bye with words, I died a hundred times/ You go back to her, and I go back to black." Lyrically, Winehouse is very candid with her feelings, penning tracks about refusing to go to rehab and failed relationships. You can tell that Winehouse has done her homework. The standout tracks remain The Tracks of My Tears, Back to Black, Tears Dry On Their Own, He Can Only Hold Her and Me and Mr Jones. It's a good record to spend an afternoon or a weekend with.
Best track: The Tracks of My Tears
Worst track: Some Unholy War
Rating: ***
Album of the month
Aqualung — Memory Man (Sony)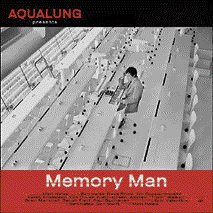 The album reveals that Matt Hales, aka Aqualung, has learned to use a bit more energy since his last time out. Hales' previous release, Strange & Beautiful, was a stunningly simple album that set winsome words in minimal frames; the result was one of the, prettiest releases of 2004. Enter Memory Man. The electric guitar hits a few seconds into Cinderella and you realise things are different. There are myriad layers, increased creativity and a whole lot of passion. One thing remains unchanged: Hales delivers on all counts. The mesmerising build-up of tracks like Something to Believe In, Vapour Trail and Outside are enough to make Chris Martin blush, while the elegantly crafted The Lake, Glimmer and Garden of Love makes as simple, uncluttered and accessible melodies. Lead single Pressure Suit perfectly exemplifies an epic. The album's top track, Cinderella, contains a hypnotic chorus and a riff that would make U2's Edge green with envy. Aqualung saves some old material for holdover fans on songs like The Lake and Broken Bones. The latter ends the dizzying ride of an album in fitting fashion, nice and easy. In short, Memory Man will be one of the strongest efforts released in 2007.
Best track: Cinderella
Worst track: Black Hole
Klaxons — Myths of the Near Future (Geffen)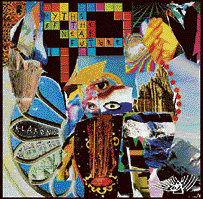 This reflectively titled debut album begins with Two Receivers, a song that just might be a classic. Distant timpani sound appears like a march from outer space; as they get sonically closer, the drums kick in, the synthesisers rev up, and then indelible vocal harmonics transmit one of the best opening verses in recent memory: "Krill edible oceans at their feet/ A troublesome troop out on safari/ A lullaby holds their drone in sleep." The song straight away distinguishes Klaxons as a notch above countrymen like Kaiser Chiefs and Bloc Party. Golden Skans captures the band at its best. String-popping bass leads on a discotheque chorus of falsetto to lyrics. "Light touched my hands/ In a dream of golden skans/ From now on/ You can forget all future plans." The album succeeds at several levels. Lyrically, it is a blast into the space-time gamut, from the mythical Cyclops in Isle of Her, to name-dropping Julius Caesar and Mother Theresa in Totem on the Timeline. The most distinguished element in the Klaxon universe is the immensely engaging vocals of all three band members, Jamie Reynolds, James Rishton and Simon Taylor. A band to watch out for.
Best track: So Above, So Below
Worst track: Gravity's Rainbow
Rating: ***
Roger O'Donnell — The Truth In Me (RS)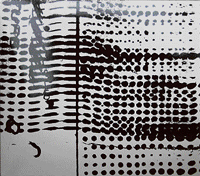 This debut solo album is a winning formula of emotion, chops, and overall concept. The music is created during a layering process that involves a Moog Voyager synthesiser, samplers, loop machines, and the intermittent appearance of vocals in the form of female singer Erin Lang, who has a high-pitched, crystallised voice. Most of these songs begin as frame-structure with nothing more than three or four keyboard notes, and end up with stacked synth octaves, sampled drum sounds, ambient background chords, and keyboard digi-bass lines. Although the 10 songs of The Truth In Me could never be considered as dance-fillers in the typical sense, the playlist appeals to generally more developed senses and mood much like the film songwriting of Craig Armstrong and Kaada, or even Air. Songs Treasure, My Days, For The Truth In You, Not Without You and He Sent You Angels are loaded with dynamic build-ups, which displays colourful musical textures.
Best track: Not Without You
Worst track: This Grey Morning
Rating: **