Dressed to skill
I.M. Soni
Skill is the buzzword in the career market today. A look at the requirement, employment and wanted advertisements reveals that people with specialised skills are preferred. A deeper look reveals that skills are professional expertise.
What is a skill? It is adroitness, expertness, facility and knack. Skillful means able, accomplished, adept, adroit, apt, competent, expert.


Honing your skills
Know the area of your discipline as broadly as you can
Get into the finer points.
From generalisations, get into specifics.
Employers look for specialists, not "generalists."
Look for spealised books and guides rather than general ones.
Let's take a practical example. An advertisement for a job in the journalistic field says that the candidate must have an experience of four years. It simply means that he should have four years of "skill" in professional journalism.
The idea of skills, their identification as well as their application to a work setting, is not difficult to grasp. If you, as a student, know your skills (what you can do and to what level of excellence) and how to apply them to work situations, half your battle is won.
There are levels of aptness at which one can talk about skills. In fact, the area of skills can be a discipline in itself, quite complex in its own study and make-up.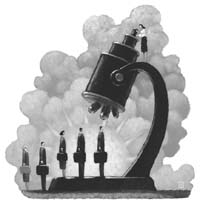 To avoid getting bogged down, let's look at skills from the perspective of experts.
Each career field deals with requirements, training, and methods of entry, qualification profile-related classifications, and information, clues for applicants and requirements.
Your skill areas are significant in determining your career direction. Suppose you have a diploma or degree in journalism but "skill" in any specific aspect of it, your degree is of no avail. Another candidate who has roughed it out even as a sub-editor in a small publication, and also has a diploma, is more employable.
Don't forget these other considerations like your interest and enthusiasm for the activities of the career field, flexibility that allows you to change direction, types of people generally found in the field, as well as other criteria specifically important to you.
The importance of each varies with different jobs. You can take a job, and determine its relationship to working with data, people, and things.
Thus, knowing you own skills and experiences with each category, you can develop points of departure for career exploration in fields suitable to your skills.
A college degree is not going to make you hirable. It wins you only eligibility. What matters is a skill in a special area.
Simply talking about skills, work-specific or dealing with people, data, and things, in a resume or in an interview will not guarantee success in your job search. It is possessing the requisite skill that bags a job. The key element is your ability to base these skills in actual experiences.
Aim at one "bird", rather than a dozen sitting on a tree.