India Inc steps in to cover talent gap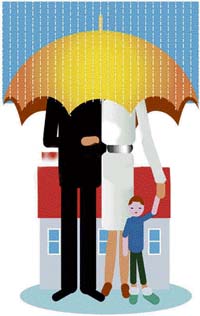 With a view to cashing in on the requirement of skilled professionals for the retail sector, Bharti Resources, a wholly-owned subsidiary of Bharti Enterprises recently announced its tie-up with the Global Retail School (GRS) to impart training to jobseekers in this sector.
"We have entered into a strategic partnership with the Global Retail School to bring modern skills, knowledge and progressive training to create employability for young people in the growing retail sector of India," Bharti Resources CEO and Executive Director Sanjeev Duggal said in New Delhi.
He said, besides retail, the company was also looking at training workforce in areas like insurance and telecom.
Bharti to offer courses in retail, insurance
The Indian retail sector would offer around 2.5 lakh jobs in the next two years with 75 per cent of them being customer facing, Technopak Vice President (Retail and Consumer Goods) Asitava Sen said, who is also a member of the advisory board of GRS.
In the first year of the alliance, the company is targeting to enrol around 15,000 in various courses in subjects like retail sales and marketing, visual merchandising and space planning, retail supply chain management, retail management and store operations including others.
Global Retail School (GRS) is a wholly-owned subsidiary of Cosmo Aviation Training School known under the brand name of Flying Cats. Currently, the company has 31 centres across India, out of which six are corporate centres and rest are franchisees.
"By 2007 end we plan to take this number to 60 centres across the country including smaller towns and cities as well," GRS Managing Director Priyanka Khosla, who is also Director National Institute of Fashion Design (NIFD), said.
Bharti is a technical partner in the joint venture, which would provide content and curriculum support for the courses and would act as a consumer of the end product, Duggal said.
However, the first right of refusal for placement of the students will be with Bharti Resources and the students would be free to take up jobs with any company in the industry, he added.
Infosys earmarks 1,600 cr for training
Infosys is boosting its investments in training by more than two-and-half-times to Rs 1,600 crore besides adding to the seating capacity, as scramble for talent in the industry gains further momentum.
The computer services major had the largest hiring of 30,946 employees in 2006-07.
"We aim at hiring 24,500 for this year (gross number without attrition)," said the Bangalore-based firm's Head for HRD, Training and Education, T.V. Mohandas Pai.
The NASDAQ-listed company, which expects USD 4 billion in revenues this fiscal, swears by a renewed focus on training to support its future growth, and is making substantial investments to create a scalable training engine at its sprawling global education hub in Mysore.
"Our total investment (in training) will be around Rs 1,600 crore when completed this year", Pai said in an interview in Bangalore.
"It (the Mysore hub) will have training centres to train about 13,500 people in a single sitting, 400 faculty cabins, 10,000 residential rooms and other facilities".
In contrast, Infosys currently can train 4,500 at a time, and invested USD 140 million (around Rs 600 crore) on training last year.
Pai denied that Infosys, India's second largest software exporter, is finding it difficult to hire quality talent and that the country's software professionals have become "prized commodity".
"No. But they need to be trained and require a lot of investment in training." He said manpower shortage is not going to be a major constraint for growth for top Indian IT companies provided they have large training establishments.
Industry asked to use skills of ex-servicemen
The government has called upon industry to utilise the skills of ex-servicemen in the best possible ways.
"Utilise the vast skilled managerial talent of ex-servicemen to sustain the growth of a booming economy as well as help them in resettlement," Union Minister of State for Defence M.M. Pallam Raju said at a function in New Delhi recently.
Inaugurating the Fourth Independent Director's Course for Senior Defence Officials at ASSOCHAM house, he said, "As these personnel are imbued with virtues of integrity of the highest order, dedication and management skill, they could do wonders in the corporate sector."
The course is aimed at enabling participants to acquire necessary know-how about corporate governance and help them in overcoming different challenges. About 50 senior defence officials are attending this week-long course, a release said. — PTI