Himachal realty attracts Rs 850 crore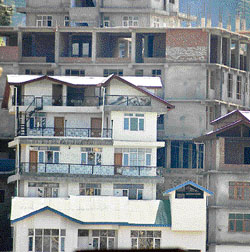 Himachal Pradesh has registered Rs 850 crore investment in real estate sector during last financial year said state Housing Minister Harsh Mahajan while addressing a function in New Delhi. Mahajan said state government has enacted HP Apartment and Property Regulation Act, 2005, under which real estate has been opened for private sector and added that govt has received encouraging response from reputed private sector companies for investment in the real estate sector. He said the state-owned Himachal Pradesh Urban Development Authority (HIMUDA) has played significant role in providing cheap, beautiful and comfortable houses.
TOWARDS GREENER BADDI
Jagmeet Y. Ghuman comes across a green belt plan for the industrial hub
The Baddi — Barotiwala- Nalagarh (BBN) industrial belt will soon go green. An ambitious project prepared by Forest Department, in collaboration with Baddi -Barotiwala- Nalagarh Development Authority (BBNDA), is all set to be launched in this industrialists' paradise. The idea is to change the face of hub, currently dotted with haphazard growth.
Faridabad on roll
Bijendra Ahlawat notes that the city is in for an image makeover with proposed flyovers and parks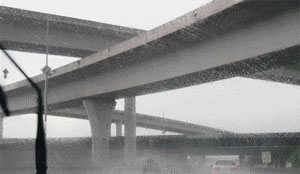 While the development plan for Faridabad- Ballabgarh for 2021 is still under preparation, the city seems to offer a vast potential for urbanisation and real estate growth in the coming years if a glimpse is given to the projects in pipeline and the scope of the growth that could be unleashed considering the demand and availability of the land and infrastructure.


BNP Paribas takes stake in SHFL
French banking group BNP Paribas SA has said it will acquire 49.9 per cent stake in Sundaram Home Finance Ltd (SHFL) for Rs 196.98 crore, a move which will give the foreign firm an increasing presence in the booming housing loans market of India.
TAX tips
No lock-in period for repatriating money abroad
Q. I migrated to the UK a few years back. I owned a house in Delhi prior to migration. The house was built by me out of my own resources somewhere in 1999. Now I intend to sell it. The prices are very remunerative and I want to repatriate the entire money to UK as I am now fully settled in the said country. I have been advised by my lawyer, who is handling my income tax matters, that there is a lock-in period of 10 years and the money cannot be repatriated immediately. I seek your advice in this regard.