TELEVISION
Ideal show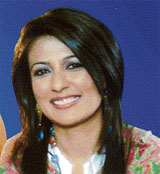 By now sheís proved beyond doubt that there is nothing ĎMinií about her except her name. And even as the third season of Indian Idol gets under way, Mini Mathur is back to enthral viewers as the co-host.
The former MTV veejay will once again be talking to thousands of hopefuls, egging them on, consoling them, laughing with them, and wiping their tears. Life surely is never boring on these high-aspiration sets of Indian Idol on Sony Entertainment Television.
So what made her give up the glamour world of MTV and take up the job of a co-anchor in a show? "I didnít want to go back to veejaying after my long maternity sabbatical. But I also didnít want to act in serials as theyíve all started looking the same."
Thatís where, she says, Indian Idol fit the bill. "Itís different and itís spontaneous. Itís an interactive reality-based show and it just fits the bill for me."
Date with King Kong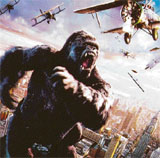 Hereís an unusual idea for those who want to spend a quiet Motherís Day with their moms on May 13. Tune into HBO for a special Hindi version of King Kong at 4 pm.
`A0King Kong is the highest rated English Movie of 2007 as it scored a TAM rating of 1.32. It has also been ranked as the top primetime movie of the day.
`A0Says Shruti Bajpai, Country Manager, HBO South Asia, "We received a tremendous response for The Mummy, The Mummy Returns and The Scorpion King in Hindi. Now we hope to regale our viewers with the Hindi version of King Kong".`A0King Kong is a story of a failed film director and a struggling vaudeville actress who decide to go to a far-flung island in search of a humongous ape which lives there. They believe that this monster could clinch the blockbuster they so badly need. They find the ape but the story takes a sudden twist that would keep viewers enthralled to the end. ó NF