Back to singing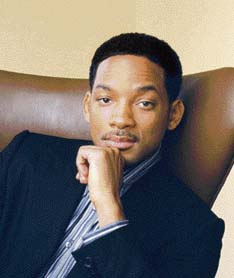 Will Smith
It looks like superstar Will Smith is all set to revive his singing career, as the hip-hop artist is planning to reunite with old partner Jazzy Jeff for a world tour.
The Men In Black star, who topped the charts as the Fresh Prince before carving out his big-screen career, disclosed that he wants to put off his incredible film career for a while to go back to the music world.
"We always talk about doing a JJFP (Jazzy Jeff and Fresh Prince) record and a huge tour, we just have to clear the time to do it. Right now, the plan is we are supposed to go out on tour together at the end of this year," Contactmusic quoted Smith, as saying.
The multiple Grammy-winning rapper started as the MC of the hip-hop duo 'DJ Jazzy Jeff & the Fresh Prince', with his childhood friend Jeffrey "DJ Jazzy Jeff" Townes as turntablist and producer.
The hip-hop duo gained critical acclaim for winning the first ever Grammy in the Rap category in 1988.
The NBC television network signed a contract with Smith and built a sitcom, The Fresh Prince of Bel-Air, around him, which launched his acting career. — ANI