Health Notes
Green tea for treating inflammatory bladder diseases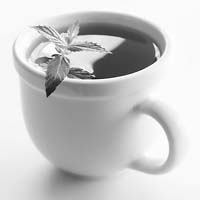 WASHINGTON: A recent research has found that green tea could prove helpful in treating inflammatory bladder diseases.
The study, conducted by The University of Pittsburgh School of Medicine, looked at the ability of herbal agents to protect bladder cells from inflammation.
The study being presented at the annual meeting of the American Urological Association (AUA) in Anaheim, Calif., found that constituents of green tea protected bladder cells from injury in culture.
Green tea, reported to have many health advantages, is rich in potent antioxidants that make it a potential cure for many medical conditions. It consists of catechins, plant metabolites that supply it with many anti-oxidative properties. — ANI
Statins may be useful for hepatitis C patients
WASHINGTON: A new study has demonstrated the potential of statins, used in important cholesterol management therapies, for improving the management of hepatitis C.
Statins or HMG-CoA reductase inhibitors form a class of hypolipidemic agents, used as pharmaceutical agents to lower cholesterol levels in people with or at risk for cardiovascular disease.
Two studies were conducted by a team of researchers led by Ted Bader at the University of Oklahoma in Oklahoma City to see the effect of statins.
As part of the first study, researchers conducted a 14-day study looking at the antiviral effect of fluvastatin (FLV) in vivo, in hepatitis C virus (HCV) patients who take statins, to see whether they experience any improvements in alanine transaminase (ALT, liver enzymes) levels. — ANI
Sleep apnoea patients face higher risk of accidents
WASHINGTON: A new study has found that the severity of motor vehicle crashes involving personal injury in people with obstructive sleep apnoea is higher than those who do not suffer from the disorder.
In obstructive sleep apnoea, the upper airway narrows, or collapses, during sleep. Periods of apnoea end with a brief partial arousal that may disrupt sleep hundreds of times a night. Obesity is a major risk factor for sleep apnoea.
The study as part of UBC Sleep Disorders Program in Vancouver, British Columbia, was conducted by a team of researchers led by Alan Mulgrew at the University of British Columbia.
As part of the study, researchers analysed 800 people with sleep apnoea and 800 without the night-time breathing disorder. — ANI
Apple and fish intake good during pregnancy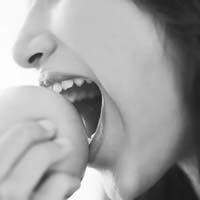 WASHINGTON: A new study has found that women who consume apples and fish during pregnancy may lessen the risk of their babies developing asthma or allergic disease.
The study, conducted at the University of Aberdeen, UK, found that the pregnant women who ate the most apples were most likely to protect their kids from asthma, as compared to the children of mothers who had the lowest apple intake.
The study also found that children of the mothers who ate fish once or more a week were at a lesser risk of eczema than children of the mothers who never ate fish.
The study did not find any defensive outcome against asthma or allergic diseases from many other foods, including vegetables, fruit juice, citrus or kiwi fruit, whole grain products, fat from dairy products or margarine or other low-fat spreads. — ANI
Nanotechnology paves way for nerve cell regeneration
WASHINGTON: Two group of scientists from the University of Miami and the University of California have shown that nanotechnology may help enhance the regeneration of nerve cells, and thereby reduce the effects of trauma and disease in a dramatic way.
The two presentations were made at the NSTI Nanotech 2007 Conference.
Developed by researchers at the University of Miami, the first method show how magnetic nanoparticles (MNPs) may be used to create mechanical tension that stimulates the growth and elongation of axons of the central nervous system neurons.
"By providing mechanical tension to the regrowing axon, we may be able to enhance the regenerative axon growth in vivo," explains Dr Mauris N. De Silva.
Although the study is at a very preliminary stage, its findings may have significant implications for the treatment of spinal cord injuries, and it is a vital "next step" in bringing nanotechnology to clinical use. — ANI
No evidence of cancer transmission via transfusion
New York: People who receive a blood transfusion from a donor with undiagnosed cancer do not appear to be at increased risk of developing the malignancy themselves, new research indicates.
The findings, reported in The Lancet, were from an analysis of data entered in Swedish and Danish blood bank registers from 1968 to 2002. Blood donors diagnosed with cancer within five years of donation were considered to have had a subclinical malignancy at the time of donation. — Reuters