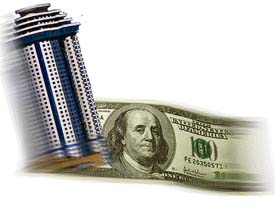 Foreign fund ban Blocks growth
Restrictions on external commercial borrowings may dent progress as project costs are likely to escalate, realtors tell S. Satyanarayanan
Spurt in inflation led the government and the RBI resort to several monetary and fiscal measures to suck out excess money supply in the economy. In the past one year, the government has been laying special emphasis on curbing credit flow to real estate sector, apprehending overheating.
Financial giants pin hopes on India
India has made a slew of global financial houses sit up and take notice. Citigroup, Apollo, Trikona, and Kotak, to name a few, are eyeing a share in the Indian pie. The property investment arm of Citigroup is investing around $400 million of equity from a recently raised fund in India and $600 million in China, with hotels, technology parks, and housing estates on its menu.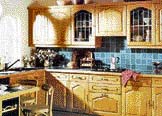 HOME DECOR
Flashy kitchens
Devendra Malik tells how to make 'heart of home' trendy
The kitchen is the heart of home. Kitchen designs have come a long way from the days of hot shed, open flame, smoke-blackened walls and bare stone floor to a stylish compartment whose colour, finish and material defies imagination.
Johnson to make tiles in Chandigarh
Upbeat after having acquired 50 per cent equity stake in Venkateswara Udyog, a Baddi-based faucet-manufacturing firm, this week, H&R Johnson (India) Limited now plans a cement tile manufacturing unit in North India.
Ludhiana to have master plan
Ludhiana will become the first city in Punjab to have a Master Plan 2021, with the state government working in this direction to check the city's haphazard growth.
TAX tips
No wealth tax on premises in commercial complex
Q. I have a flat in a commercial complex, which has been let out at a very fancy rent to one of the MNCs. I have been told that I am liable to pay wealth tax on a market value of such property if such value exceeds Rs 15 lakh. Is it correct?